13 Ways to Secure Your Fur Babies During a Hurricane
Posted by Katherin Burnette on Wednesday, September 4, 2019 at 10:57 AM
By Katherin Burnette / September 4, 2019
Comment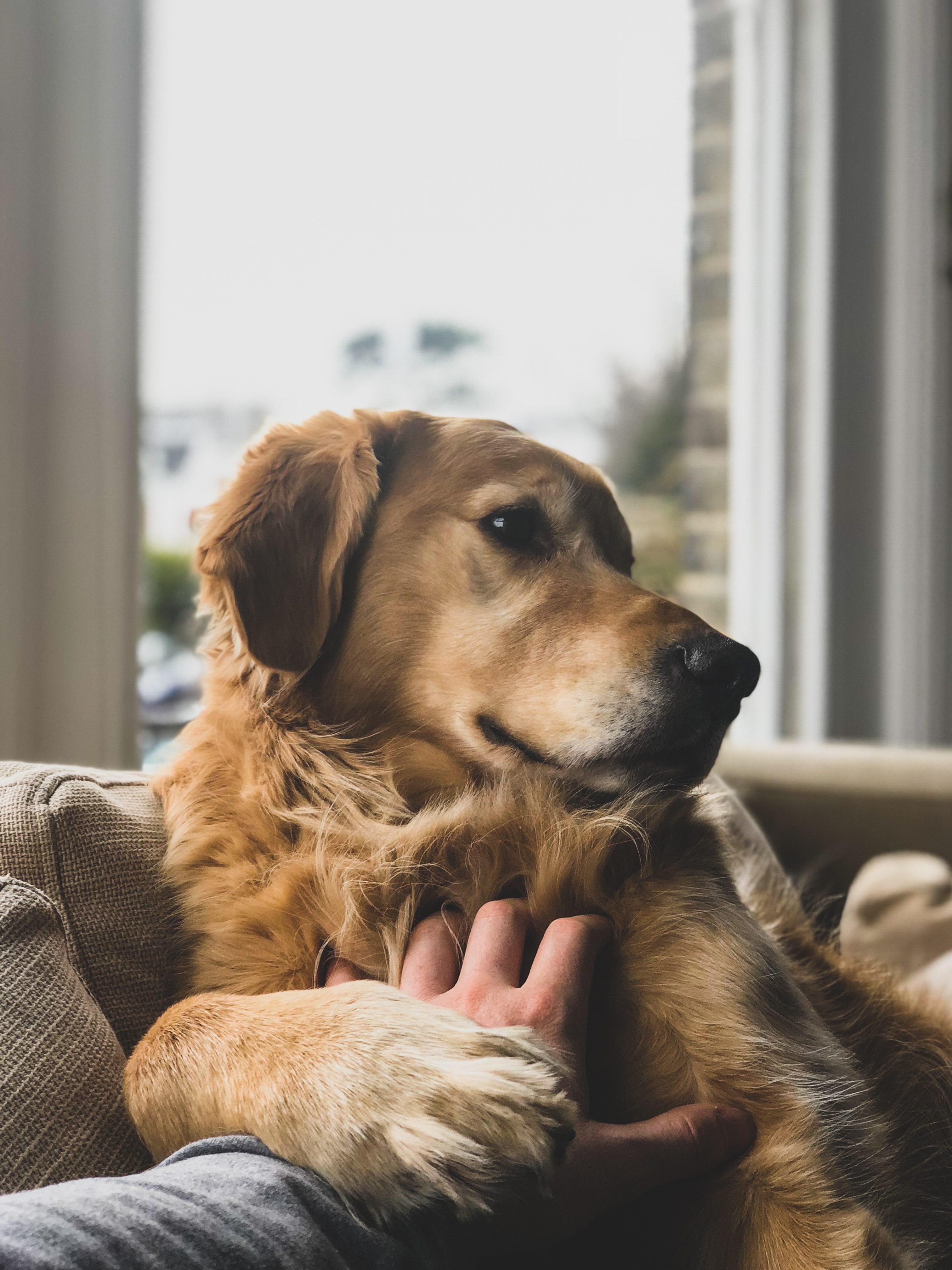 With hurricane season comes power outages, flooding, high winds, and unpredictability. As these powerful storms approach, it's important to take the necessary steps and precautions to prepare your household for inclement weather.
While no one likes to think about becoming separated from or seeking medical attention for their fur babies, especially during a natural disaster, it's best to be prepared, just in case.
Here are 13 steps to take when preparing your fur babies for an impending hurricane.
1. Update their microchip
If your pet has a microchip, make sure it's registered under the correct address and the emergency contact information is up-to-date. In this case, it's smart to choose an emergency contact that lives outside the area.
2. Keep rabies information on hand
Make sure you have your pet's rabies updated tag. Just to be safe, have their rabies vaccination records or a photocopied version with you in case you end up having to board your pet or stay in a pet-friendly hotel.
3. Set aside all medications
Have all prescriptions filled and accessible. If possible, include the less essential essentials as well such as flea and tick medication, heartworm medication, etc.
4. Make a care plan
If there's a chance you won't be home when the storm hits, make a plan. Do not leave your pets outside on the day the storm is projected to move into the area and consider having a neighbor or friend on call to check on your four-legged pals.
5. Identify pet-friendly shelters
In case of an evacuation, be prepared with a list and contact information for pet-friendly shelters or hotels that will allow you to lodge safely with your fur babies. Being prepared with this information can help you avoid having to board your pet.
6. Identify nearby animal hospitals
The absolute worst-case scenario would be your dog needing immediate medical attention during the storm. Make a note of animal hospitals near you that will remain open in case of an emergency.
7. Load up the travel gear
You never know if you'll need to go mobile during a natural disaster. Expect to be on the move at some point and prepare just in case. Keep your pet's collar with ID and rabies tags, harness and leash, and crate or pet carrier packed and ready to go.
8. Gather medical records
Keep photocopies of all current medical records with you. If you do end up needing to board your pet or evacuate to a shelter or hotel, you'll most likely need proof of vaccinations. Keep these records in a waterproof, air-tight container. While you're at it, you might as well put their medications in there, too.
9. Make necessary photocopies
So you've packed your pet's vaccination records and medical documents. Now what?
Be sure you also have proof of ownership in hand, microchip information, prescriptions, and most importantly, your contact information. Consider adding a picture of your pet that clearly shows any distinguishing physical characteristics in case you end up needing to look for him or her.
10. Stock food & water
Prep for your pets the way you prep for yourself. Make sure you have at least 3 days worth of food and water set aside for your little loves. To play it super safe, go ahead and stash away a few extra days worth.
11. Prep your first aid kit
Smaller injuries could occur while hunkering down during the storm, especially if your furry friend tends to become easily stressed. To be safe, consider having the following around…
Cotton bandage roll
Bandage tape and scissors
Antibiotic ointment
Latex gloves
Saline solution
Rubbing alcohol
12. Collect sanitary equipment
If the storm is bad enough, your pets may be unable to go outside to relieve themselves. Just in case, take preventative measures by having puppy pads, plastic bags, paper towels, and disinfectant on hand.
13. Round up familiar objects
Last but certainly not least, animals tend to experience a great deal of stress during emergencies. To keep your fur babies at ease, keep his or her favorite toys, treats, blankets, and bed nearby. But remember, in a situation like this, the most important thing for your pet to have around is you!
For more hurricane safety information and suggestions, please check with local government agencies.
For more tips on preparing your pets for inclement weather, check out the Federal Emergency Management Agency's pamphlet on preparedness for pets or visit the Department of Homeland Security's website.