5 Tips for Your Best Home Office Ever
Posted by Katherin Burnette on Tuesday, February 18, 2020 at 9:01 AM
By Katherin Burnette / February 18, 2020
Comment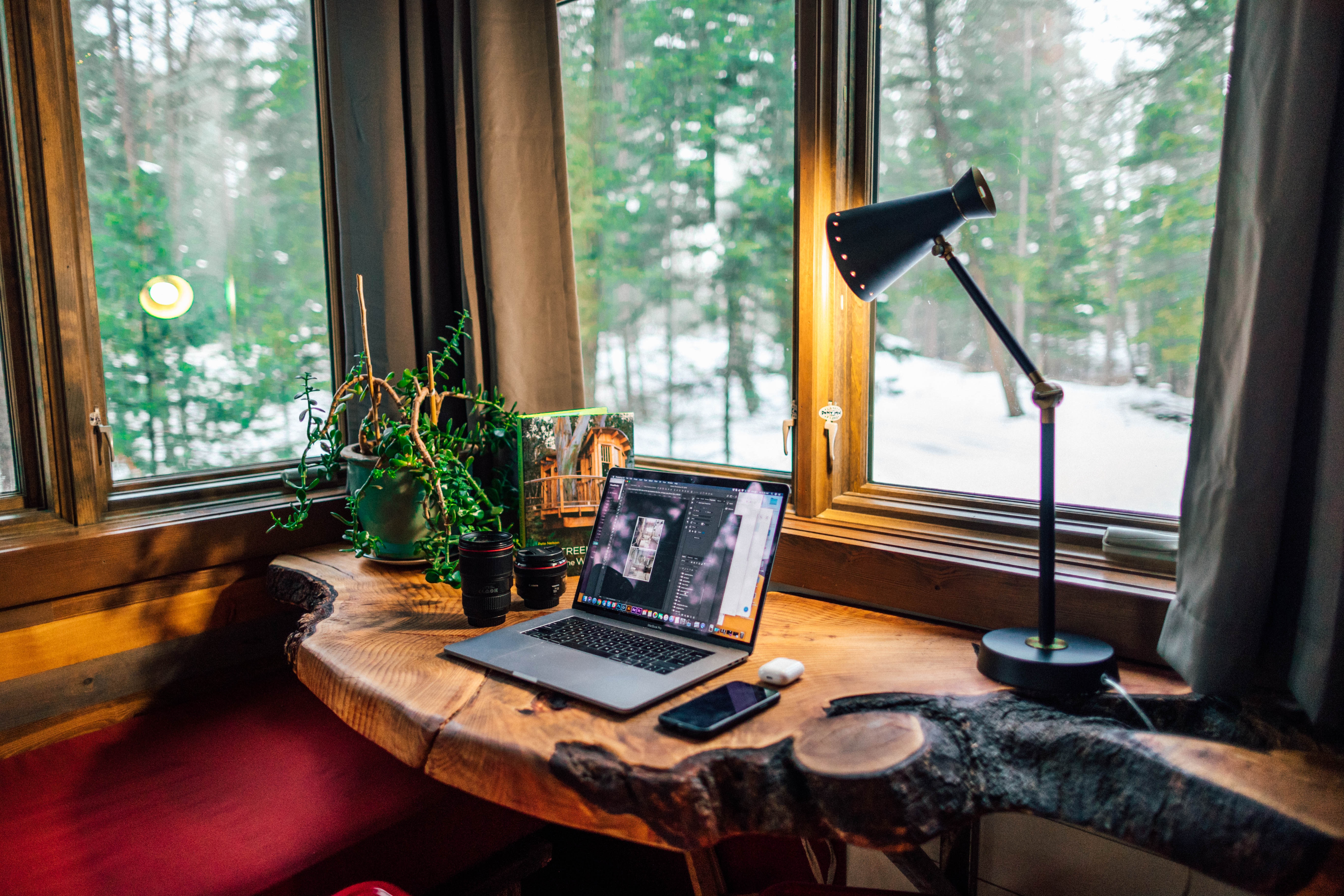 If you ever have to work from home, you know how important it is to have a great space to be productive in. Whether you run your own business, telecommute, or just have a special spot to pay the bills, you want to make it a place where you feel comfortable and do your best work. Here are a few tips for making the best of your home office space.
1. It's all about location.
You're going to be spending a good amount of time in your office, so be kind to yourself--don't try to squish into a tiny space. Keep in mind the traffic flow around you, the distractions that are in the area, and your ability to tune things out. If you are going to be taking client calls from your office on a regular basis, you may want a quiet area to work in. If you are easily distracted, trying to cram your office into the closet under the stairs across the hall from the kids watching TV in the living room may not be the best option to set you up for success.
2. Treat yourself to a great chair.
Just like the location, you're going to be spending several hours sitting in that desk chair. Make sure it's a good one--a comfortable, ergonomically-designed chair is worth the investment. Save the folding chairs for the beach, and give your back a break.
3. Give yourself a room with a view.
Everyone needs a little bit of a brain break once in a while. Give yourself something interesting to look at when you look up from your computer. Windows are great for this, but you can also make this work in a windowless space. If you can't position your desk near a window, hang a nice picture near your desk. Position yourself to face the door, or bring in a houseplant or two. (If you don't have a green thumb, succulents are low-maintenance options.)
4. Tame the technology jungle.
There's not much that you can do to unplug and get rid of your computer, printer, phone charger, and other technology. But you can do your best to hide the cords and make things appear neater. A neater appearance can also help keep stress under control and keep your productivity high. Keep things close to outlets so that you can plug and unplug them easily. Feed the cords through a desk grommet (a hole in the desk that helps hide them underneath the desk). You can also use tubing or wire organizers to keep things under control.
5. Color makes a difference.
Just because it's a home "office" does not mean that you need to keep with the boring office beige color scheme. Choose colors that you love, that excite you, and that keep you energized. Some people love bright colors like red and orange, while others prefer relaxing and muted ocean blues and spring greens. Past studies also indicate that colors can affect our attention, motivation, and creativity, so go for it!
Whether you're running a business or running a household, having a dedicated home office space is a great way to keep things organized and running smoothly. If you're looking for a new home to put your office in, our talented agents are here to help. Give us a call at 919-917-7100 or visit our website to schedule a consultation with one of our trusted realtors today!