8 Great Day Trips From the Triangle
Posted by Katherin Burnette on Tuesday, July 28, 2020 at 9:30 AM
By Katherin Burnette / July 28, 2020
Comment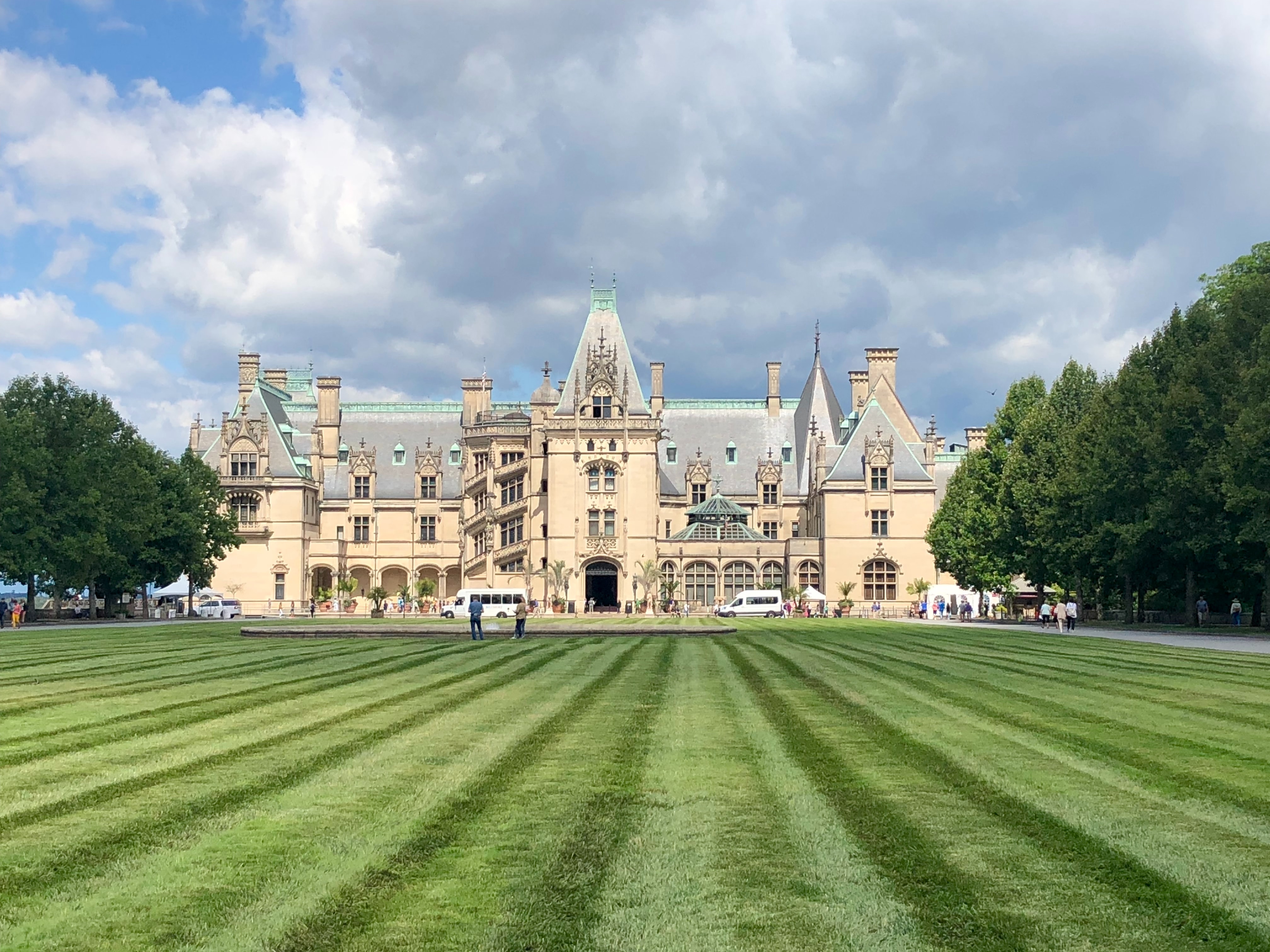 Summer is here, and that means we're looking for fun in the sun. But what if your big vacation plans fell through? Still want to get away - but not TOO far away? There are plenty of neat things to discover, right here in North Carolina. If you're looking for a day away (or some weekend fun), we have some ideas for day trips - adventures just a few hours away from the Triangle Area!
Wilmington
Just a couple of hours from the Triangle out towards the North Carolina coast, the city of Wilmington has a rich and varied history that makes it unique in NC. While many folks love Wilmington for its proximity to Wrightsville Beach (and many other beaches in the area), the city also features a gorgeous historic district. Its Riverwalk district (which features a boardwalk along the Cape Fear River) is lined with shops, restaurants, and galleries. Wilmington is also home to the Airlie Gardens and the USS North Carolina, a battleship that saw military service during World War II and now serves the state's memorial to its World War II veterans.
The Biltmore Estate
The Biltmore Estate, located outside of Asheville, is basically a town unto itself. The main house was built by George Vanderbilt in 1895 and sits on 8000 acres - the largest private home in the US. The Biltmore House is open for tours and visitors, and they also offer guided horseback tours and carriage rides. Make time to tour the grounds, as well - you won't want to miss the stunning gardens, including the formal Italian Garden and Rose Garden. Even more good news for Downton Abbey fans: the Biltmore has announced that the Downton Abbey exhibition has been extended through September 7, 2020, so you still have a chance to catch it. See the Biltmore website to learn when the exhibition re-opens.
Yadkin Valley Wine Country
Tucked away in the foothills of the Blue Ridge mountains, the Yadkin Valley is a prime destination for world-class wineries and vineyards. It became the nation's first federally recognized American Viticultural Area in 2003 - which means that wines produced by wineries in the area are so unique and distinctive, they can proudly proclaim themselves "Yadkin Valley Wines." While you will easily find traditional varieties such as cabernet, chardonnay, and syrah, in the Yadkin wine country, some vineyards also produce wines from fruit native to north carolina, such as the muscadine grape.
Grandfather Mountain and the Linville Gorge Wilderness Area
Grandfather Mountain, located outside of Linville, North Carolina, is home to the Mile High Swinging Bridge. The 228-foot suspension bridge was originally built in 1952, the bridge was rebuilt in 1999 with galvanized steel for its cables, rails, and floorboards.If you can brave the swinging bridge, you'll be rewarded with 360 degree mountain views and stunning photo ops! Grandfather Mountain also features the Grandfather Mountain Nature Museum, hiking trails, and great picnic opportunities.
Just a short distance away from Grandfather Mountain, you can find the Linville Gorge Wilderness Area and Linville Falls. The wilderness area offers hiking, camping, and birdwatching opportunities. Linville Falls is one of the most popular waterfalls in the Blue Ridge Mountains, largely because it is so close to the Blue Ridge Parkway. You can also hike around the Falls, and trail difficulties vary between easy and strenuous.
North Carolina Zoo
The North Carolina Zoo is situated on 2600 wooded acres in Asheboro, North Carolina. Exhibits features animals native to North America (such as bears, alligators, bison, and sea birds) and animals native to Africa (lions, zebras, chimpanzees, elephants, and more). The zoo also offers interactive attractions, such as a walk-through butterfly garden and a "Zoofari" tour of the African grassland exhibit.
Check the zoo's website before you go to verify availability and ticket information: https://www.nczoo.org/
This historic district of Winston-Salem was originally settled by the Moravian community in 1753, and lives on today as a living history museum. Approximately 70% of the buildings in Old Salem are original, and the area was declared a National Historic Landmark in 1966. The living history exhibits showcase the culture of the Moravian settlement during the 18th and 19th centuries, and you can interact directly with living history interpreters, including people demonstrating trades as tinsmiths, blacksmiths, cobblers, gunsmiths, bakers and carpenters. Many buildings are closed on Mondays, so check ahead before you go!
Pittsboro
Pittsboro is less than an hour outside of Raleigh, so this might be a great option if you don't want to spend too much time on the road. For fans of Netflix's Tiger King series, Pittsboro is home to Carolina Tiger Rescue, a wildlife sanctuary that serves as home to rescued wildcats and other animals. The sanctuary is open to both public and private tours, and those interested in a more intimate experience with the animals can sign up to attend a feeding session with one of the sanctuary's keepers. Tickets are subject to availability, so check online or call ahead to make sure spots are available.
Pittsboro is also home to Starrlight Mead, an award winning meadery that specializes in crafting varieties of honey wine. At Starrlight, you can sign up for a mead tasting, tours, and even classes on how to create your own mead!
Fearrington Village is an English-inspired village on a former dairy farm, located between Pittsboro and Chapel Hill. The village features boutique shops, restaurants, a spa, and carefully cultivated gardens that have been certified as a Bird Friendly Habitat by the New Hope Audubon Society.
Fayetteville
If you're into military history, you will find heaven in Fayetteville, North Carolina. Located about an hour south of the Greater Raleigh area, Fayetteville is home to Fort Bragg, the largest Army base in the United States. Fort Bragg has a long and storied history in terms of the United States military, and serves as home to several integral units, including the famous 82nd Airborne Division.
Military buffs will love the town's museums dedicated to military history. The U.S. Army Airborne and Special Operations Museum, located close to downtown Fayetteville, is dedicated to the history and culture of the airborne and special operations troops who have contributed so much to defending the nation's interests. Interactive exhibits and two simulator experiences allow visitors to get a taste of what America's finest are trained to do.
The 82nd Airborne Division War Memorial Museum, also dedicated to the exploits of the Airborne soldiers, is located on Fort Bragg itself. Visitors without military or DoD ID cards will need to stop at the Welcome Center on the All American Freeway to check in when they enter the military base.
Fayetteville also offers beautiful botanical gardens with a scenic river trail, guided and self-guided tours, and horticultural workshops. The Fayetteville Rose Garden is located on the campus of Fayetteville Technical Community College, and features a beautiful gazebo and fountain nestled among over 1000 rose bushes - a true daydream when everything is in bloom.
Of course, this is just a taste of what these towns have to offer - every town in North Carolina has its own special something that makes it unique! What's great about the Triangle Area is that we have so much going on in our own towns, and so much fun to explore within our reach. Do you have a favorite day trip spot that we missed? Let us know in the comments or on our Facebook page!
If you have questions about the real estate market in the Greater Raleigh area, our wonderful agents are available to talk to you. Call our office at 919-917-7100 or check out our website to see the latest real estate listings!