8 Helpful Apps for Home Buyers
Posted by Katherin Burnette on Tuesday, March 5, 2019 at 10:44 AM
By Katherin Burnette / March 5, 2019
Comment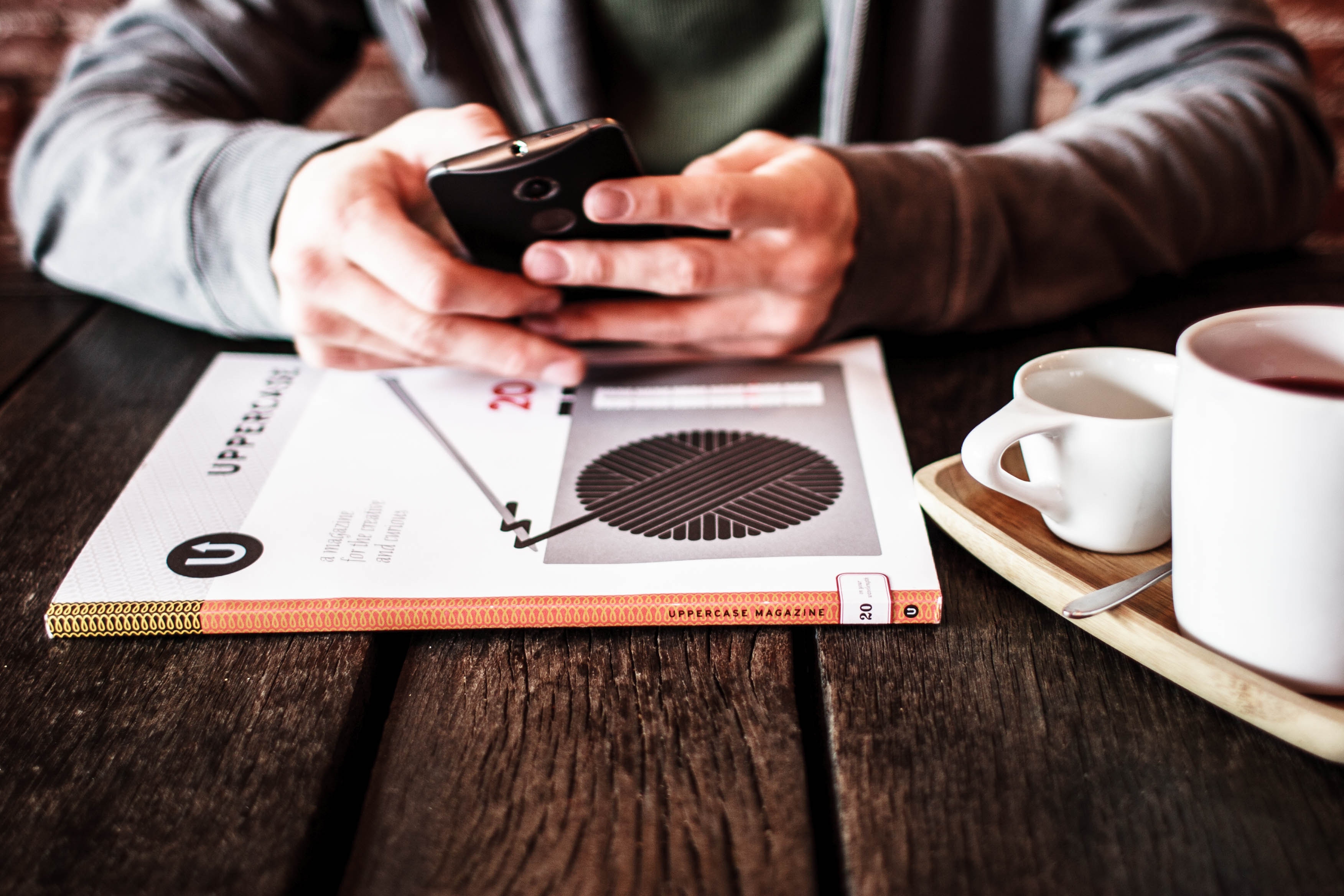 If you're in the market or considering entering the market for a home in the Triangle area, you'll likely begin your search by using the latest real estate technology to make the process quick and seamless.
Having access to all the necessary information is key to approaching the process like a seasoned pro. Here are a few top-notch apps that can be used on your smartphone and/or desktop to make finding your dream home that much more exciting – and easy.
1. Credit Karma

™
First thing's first, make sure your credit is in prime condition to purchase a home. Credit Karma™ is a free and easy way to access your credit reports from TransUnion® and Equifax®. This is also a great app to use if you have multiple accounts that you're using for credit card management, car payments, student debt, etc. Your credit score can vary from week-to-week depending on payment history, credit card use, and other factors, so this app makes keeping an eye on it easier than ever. While the score collected by banks and lenders may slightly vary from the numbers displayed on the app, it will likely only be within a few points and you'll feel much more confident in your ability to secure a home loan at a reasonable rate.
2. Mortgage by Zillow
Mortgage by Zillow allows you to plug in vital information such as your income, how much you have available for a down payment, monthly debt amount, home budget, and more to determine what you can realistically pay each month. The app will show you just how much of a home you can really afford so that you don't get too far in over your head. Another added bonus, this app allows you to compare loan quotes and search for local lenders that offer the best option for you. And if you're ever looking to refinance for a better rate, Mortgage by Zillow has you covered with their refinancing calculator.
3. Realtor.com

®
You can access Realtor.com® both on your desktop as well as your smartphone. All listing information shown on Realtor.com is syndicated directly from the Multiple Listing Service, so you can rest assured that it's up-to-date. The filtering capabilities on the app allow you to narrow down the results to your liking, displaying listings in all their glory by showing open house information, directions to the home, and any additional features and details provided by the listing agent and sellers. The app's Sign Snap feature is great for shopping around and allows you to snap a picture of a for sale sign on your search to receive the listing information pronto – super helpful!
4. HomeSnap
The HomeSnap app takes a creative and fun approach to the home buying process. Easily snap pictures of potential homes that catch your eye to get the inside scoop on homes that are great investment opportunities, provide the potential to flip, and more as well as communicate with others via the social component of the app. If a home is not for sale but aligns with what you're looking for, you can snap a photo and get home value estimates and possible interior shots of the home to further nail down what to expect in your price point. This app makes it easy to contact a real estate agent as soon as you find something that strikes your fancy so that you can nail down your dream home with ease.
5. Zillow
Zillow is often one of the first websites visited when beginning the home search and the app makes life that much easier. The map tool allows you to determine a focus area for where you're most interested in purchasing a home so that you can ensure you're getting excited about a home in a neighborhood you want. The app also provides other helpful information like school district intel and allows access to the built-in mortgage calculator for all-inclusive convenience.
6. Trulia

®
The Trulia® app allows you to narrow down your target area and take a comprehensive look at all that it has to offer. You can scope out crime rates, price trends, school zoning, and more by toggling through the different map views. Each listing displays a section with local insights provided by individuals that already live in the area. Learn if residents feel it is a dog friendly area, if parking is convenient, or even whether or not there's holiday spirit come that time of year. This is also a place where current residents can leave actual reviews so that you can understand what exactly to expect from the neighborhood you're looking at.
7. Redfin

®

Real Estate
Redfin® offers several unique attributes that can assist you in your home search. Offering the ever-so-handy map tool, you can narrow down your search based on location and, once you find a home that checks your boxes, schedule a tour right from the app. Another helpful feature is the ability to view real estate agent insights about the home. You can read their notes from their home tour to decide whether or not you're actually interested in checking it out. This app also gives you a competitive advantage by displaying icons on listings that are receiving a lot of traction and are more likely to sell quickly. This is especially useful in our market as we often see homes in a certain price point sell within a matter of days.
8. ERA

®

- Real Estate
The ERA® mobile app offers plenty of conveniences similar to the the other apps listed above and can help you narrow down the right home for you. If you're working with one of our agents, the ERA mobile app can help to ensure that you're on the same page when hunting down a listing and allow you to relax in knowing that you're looking at the most up-to-date listing information.
We recommend having several of these apps on hand so that you can have easy-to-access information at all times. Test out which features you can and can't live without and narrow it down to the best apps for your needs.
As always, we are here to help you on your home buying journey here in the Triangle Area. Please feel free to contact us at 919-981-6505 for a private, no obligation consultation or fill out our contact form here on our Triangle area real estate website.