DIY Home Projects: Painting Your Mailbox
Posted by Katherin Burnette on Tuesday, May 12, 2020 at 9:36 AM
By Katherin Burnette / May 12, 2020
Comment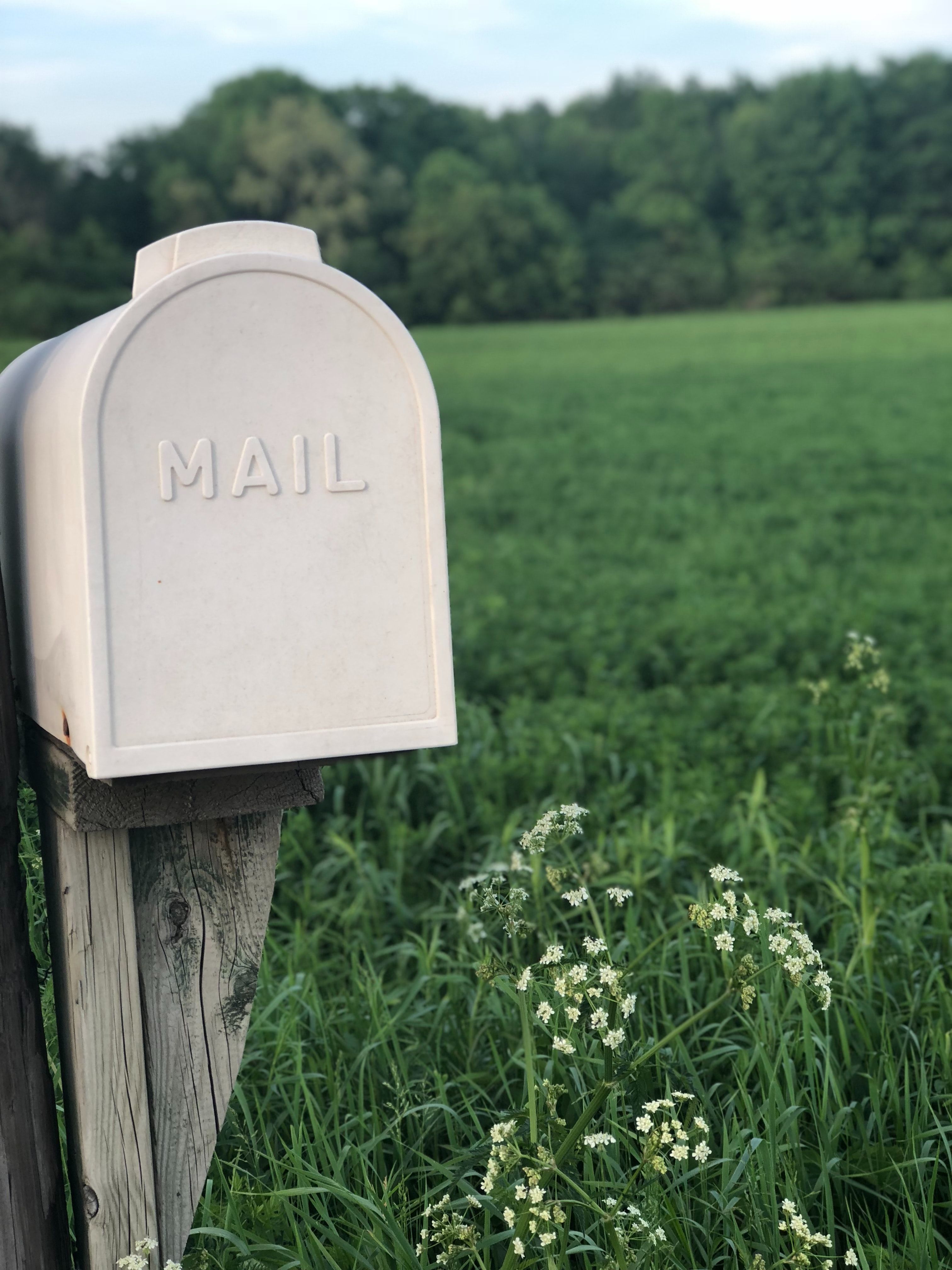 Has your mailbox seen better days? Is it faded from days of sun, rain, and weather? Thankfully, sprucing up your mailbox is a quick and easy project that you can do in an afternoon to help bring your home some curb appeal.
Remove the mailbox from the post. Make sure you save the screws in a safe place so you can reattach your mailbox once it's finished.

Remove all parts from the mailbox - flag, numbers, hook and latch. If you can't remove them, make sure you carefully cover them with masking or painters tape.

Clean the mailbox using an all purpose cleaner, and rinse well with water. Let dry completely before you move to the next step.

If your mailbox has flaking paint or rust, use a wire brush or a little sandpaper to remove these spots. Make sure you wipe the mailbox clean afterward to ensure that dust doesn't get caught in the new paint.

Working either outside or in a well-ventilated area, start painting. For best results, start with an outdoor grade spray paint primer. A coat of outdoor primer gives you a neutral base to work on so that old paint won't show through.

Pro Tip: Keep in mind that some manufacturers make a 2-in-1 primer and paint product. You can certainly use this if you choose, but make sure you read the label so that you know what you're getting in the can.

Paint with your desired color. Outdoor quality spray paint works best for this. Hold the spray can about six to eight inches from the surface and use light, even strokes of color from side to side. Overlap each stroke by a little bit to prevent any gaps in color.

Note that it's best to apply multiple thin coats instead of one thick coat of paint. This will give you a smoother finish and avoid drips and puddles that could show up on the finished product.

Paint the entire body of the mailbox first, then open the front flap and paint the rim that's usually covered by the flap. Wait until the paint dries completely before you close the flap, or your mailbox will be painted shut!

Prime and paint the flag, hooks, and latches. Let the paint dry completely on all parts before moving on to the next step. Depending on the paint and environmental factors, this can bake between 2 and 72 hours. Check the label on your paint can for specific drying times, and keep in mind that temperature and humidity levels will affect drying time as well.

Once the paint is dry, you can re-attach the flag, hooks, and latches to the mailbox. Then re-attach your mailbox to its post or wall. Make sure it is facing the right way and hanging straight.
And that's it! A freshly painted mailbox to give your home a fresh face and added curb appeal!
If you are looking to buy or sell a home in the Triangle area, or if you have questions about Greater Raleigh area real estate, our agents are here to help. Call our office at 919-917-7100 or visit our website to see new listings!