Do I HAVE to be Part of the HOA? Pros and Cons
Posted by Katherin Burnette on Tuesday, March 3, 2020 at 9:03 AM
By Katherin Burnette / March 3, 2020
Comment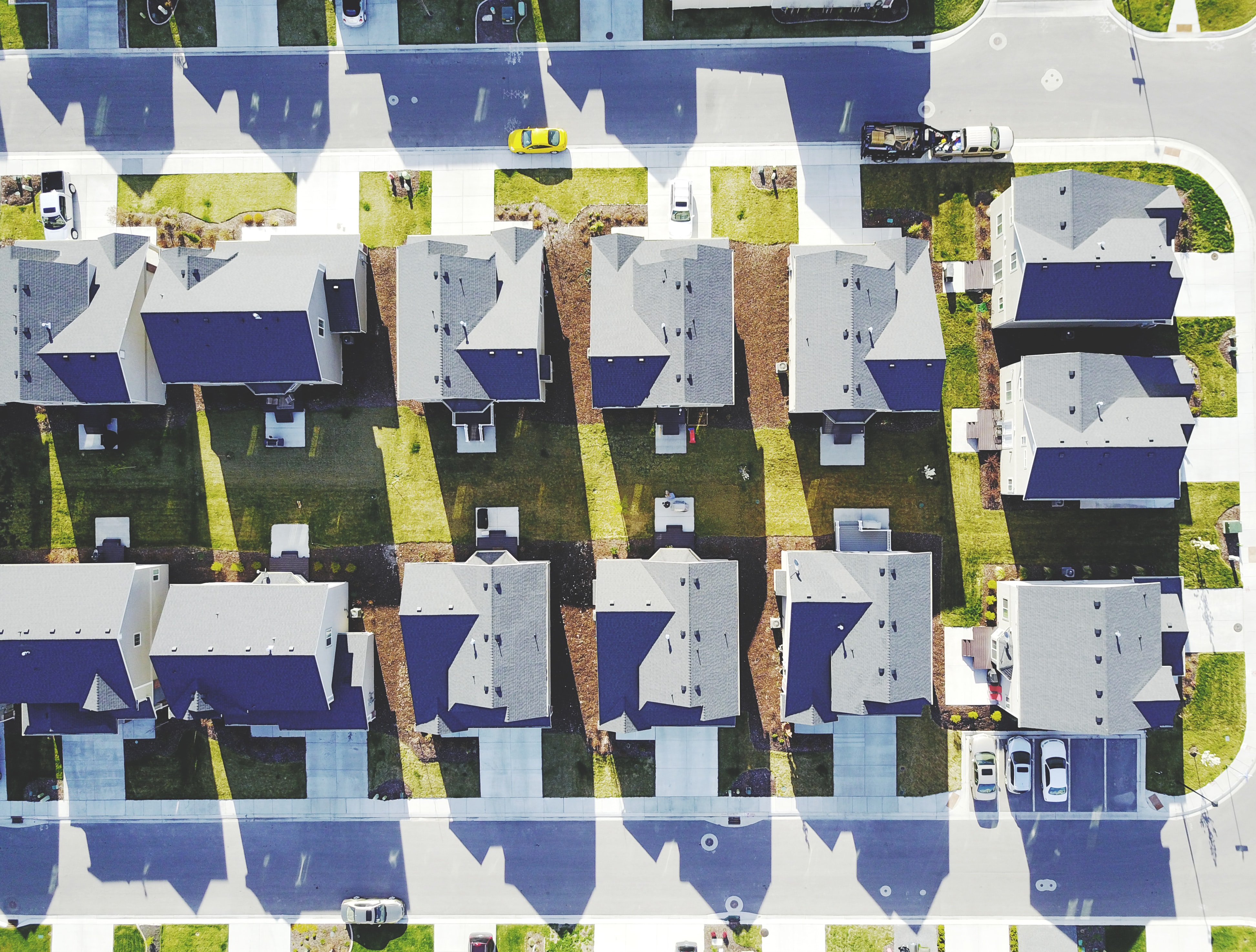 If you are in the process of looking for a new home, you may have noticed an interesting trend. Many homes that you will encounter will be covered by a Homeowners Association (HOA) of some sort. In fact, you are more likely to run into an HOA than not--statistics show that across the country, nearly 60% of recently built single-family homes are part of an HOA. That number jumps to 80% in new construction subdivisions. North Carolina consistently appears in the top 5 states for HOA communities in recent studies, with over 2 million North Carolinians across the state being part of an HOA.
HOAs may come across as nightmare nit-pickers when they show up in the news (such as this argument over the choice of wood stain on a backyard swing set), but these cases are extreme--that's why they snag the media attention. In reality, HOA life is a bit more subdued. But if you're trying to decide whether an HOA community is right for you, it may be helpful to look at some of the pros and cons.
What is an HOA?
A homeowners association is basically a governing structure or organization for a planned community or subdivision. The role of the HOA is to maintain the community and take care of certain features or amenities of the community. Members of the HOA pay dues that are used for this maintenance, and agree to follow community rules (often referred to as covenants or CCRs).
What are the Pros of Living in an HOA Community?
Amenities and Social Activities. Many HOA neighborhoods offer certain amenities to their residents. Depending on the neighborhood, the HOA may include swimming pools, tennis courts, playgrounds, golf courses, walking trails, gyms, and use of a clubhouse in the community. Some also host social gatherings--block parties, community yard sales, pool parties, and cookouts--that many people see as adding an enhancement to the experience of living in the neighborhood.
Stable Property Values. Statistics show that single-family homes under HOAs sell for an average of 4% more than similar homes not in HOAs--which may be an attractive point even if you're in the market to buy. The covenants of the neighborhood usually include certain rules regarding upkeep in order to keep the neighborhood in good repair and looking sharp. These may include guidelines about landscaping maintenance, restrictions on parking boats (and other recreational vehicles) in the streets, limitations on exterior paint colors, and limitations on fence design. Not only does this maintain uniformity, but it helps cut down on issues where one or two ill-maintained properties affect the property values of the rest of the street.
Shared Maintenance Costs. All those amazing amenities need to be maintained, of course. And the nice thing about having an HOA is that you can have access to a pool--without having to shoulder all the maintenance work and costs of having a pool. Shared maintenance costs don't just apply to amenities, though. Depending on the covenants of your HOA, the association can also handle a lot of neighborhood upkeep, including landscaping and repairs. However, it is important to read the neighborhood covenants to understand exactly what maintenance the HOA is responsible for. Some HOAs will provide for road repairs (for example, if the neighborhood has private roads maintained by the HOA) and cleaning and painting home exteriors, while others will not.
Conflict Resolution. Not everyone loves loud music at 2 am, and sometimes parking on the street can block other cars from trying to pass by. When you live in a community with people, there is a chance that you may run into an inconsiderate neighbor or two. Thankfully, you will not be saddled with the stress and awkwardness of confrontation. Resolving neighborhood disputes is one of the biggest advantages to having an HOA--if you have an issue, you can ask the HOA to address it instead of taking it on yourself. The association should be able to enforce the HOA rules and address any violations directly with the homeowners.
What are the Cons of an HOA?
Dues. Part of owning a home in an HOA community means paying HOA dues--and depending on where you live, those dues can be expensive. Keep in mind that the more amenities the neighborhood offers, the higher the HOA dues will be (since the dues are what pays for the maintenance of those amenities). If you are buying a new home, make sure you look at your monthly budget--you'll want to be sure you can afford the monthly dues if you fall in love with a particular community.
Rules. Most people don't like being told what to do--but that's part of living in an HOA. HOAs often have a particular set of rules in place (those covenants that we mentioned above) that maintain the standards for the neighborhood. Depending on how those covenants are drafted, they can be pretty straightforward or pretty detailed--from no glass in the pool area to the number of pets in your home, from alterations to the home's exterior to hanging your laundry in the backyard. If you don't follow the rules, you may be facing some strongly worded letters and even fines. It's a good idea to check the rules before you move in, so that you know what you're getting yourself into.
Architectural Committees. Part of maintaining the standards of the community also involves maintaining a certain level of control over how things look, which means that changes to the exterior of your home may have to go through an approval process. That may mean that your plans to put up a new fence will have to be submitted to the HOA's "Architectural Committee," or that you have to stick to a certain color palette if you plan to repaint your shutters. Denial of a homeowner's request to the architectural committee is actually one of the most common reasons that homeowners sue HOAs, according to HOAleader.com.
Do I Have to be Part of an HOA?
Well, no. There are many homes that are not covered under HOAs, although they are becoming rarer as HOA communities become more prevalent in North Carolina. Just keep in mind that if you do purchase a home in an HOA community, you become part of the HOA. This gives you certain perks, like the amenities, but it also means you have to keep up certain responsibilities (like paying the dues and following the community rules). If you choose a home that is not part of an HOA, you may still have certain maintenance fees that you will be responsible for (such as stormwater inspections). But ultimately, the choice is up to you.
If you are looking for a new home (HOA or no HOA), our talented and experienced realtors are happy to help you find exactly what you need. Give us a call at 919-917-7100, or check out available listings on our website. We are happy to help you!