Easy Ways to Boost Your Home's Curb Appeal
Posted by Katherin Burnette on Thursday, March 7, 2019 at 9:04 AM
By Katherin Burnette / March 7, 2019
Comment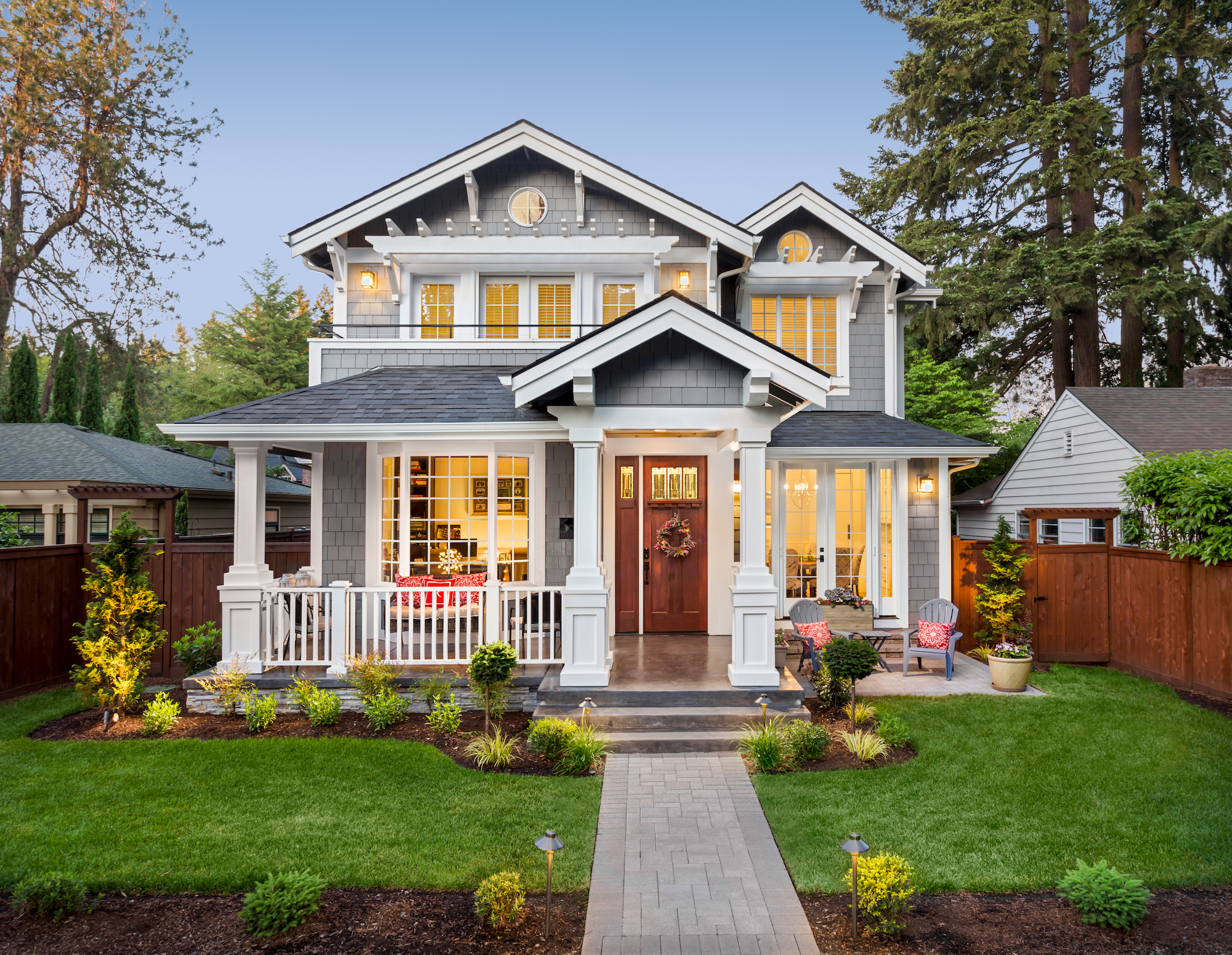 Just like in relationships, first impressions can be a total deal breaker. If you're looking to sell your home, and sell it quickly, boosting your curb appeal can only help. Of course, it's important to ensure that both the interior and exterior of your home are in great shape, but also keep in mind that potential home buyers will likely drive by your home during their search and make judgments based on what they see. This means that it's especially essential not to neglect your home's exterior as you gear up to hit the market.
Put a little pep in your home's step with these easy ways to amp up curb appeal to attract potential buyers.
Make it shine
Cleaning your home may sound intimidating, but it doesn't have to be. Use your garden hose to spray down windows, sidewalks, driveways, and the exterior of your home. If you have a pressure washer, you can use this to really work at dirt that's collected over time. If not, you may consider renting one to get any unwanted grime off your home and driveway.
Once you get that initial spray out of the way, take to your windows with window cleaner or a cleaning solution that's sure to make your windows sparkle. Be sure to focus on both the inside and outside of your windows for ultimate results.
Keep it trim
Whip out the garden sheers and the hedge trimmers and start shaping up your landscaping. If you're listing your home at the start of spring, it could be that your plantings haven't received much TLC over the past few months. Do your best to clean things up and repair damage from the winter months.
If your bushes and plants appear bare and desolate from the chill, now's the time to replant and bring life back into your yard. Consider purchasing some low maintenance flowers and plantings that will brighten up the exterior of your home.
Got shutters?
If not, this is a great way to add character to your home's facade and make your windows look expansive and open. This creates the appearance of having lots of natural light and openness in the home. Shutters don't have to be expensive and can add visual interest and depth to your home. Choose your shutter color wisely so that it tastefully accentuates your home and stands out to potential buyers.
Spruce with paint
If the painted areas on your home look worn or dated, grab a brush and get painting! One of the best ways to go about this is to spiff up the trim on your home so that the color looks fresh. For example, if your trim is white but dingy, give it a facelift with a fresh coat. If you already had shutters on your home but want to switch out the color, now's the time. You can also repaint your door to add a pop of color or something more neutral and adhere to the more recent home trends.
Crunch the numbers
House numbers have come a long way in recent years, with tons of new styles and trends flooding the shelves and adding a unique new twist on displaying your address. Consider updating the style to something fresh and simple. Either add some updated house numbers to your home's exterior or include them in a more creative way in your yard or on your front stoop. The key here is to emphasize an updated look that will appeal to buyers.
Give your lighting a facelift
While light fixtures may seem small or insignificant, updating to something more current can make a world of difference. Consider swapping out the light fixtures by your front door or changing up your lamp post if possible. If you're looking to cut costs, a few coats of spray paint can help.
Check the mailbox
Mailboxes can collect a surprising amount of dents and dings over the years. Replace or repaint your mailbox for an updated look. Something fresh and free of damage can set the tone for those driving into your driveway and viewing your home for the first time.
Add charm
Making your home look cozy and charming doesn't have to just happen on the inside. Add some charming accents to the outside with window boxes complete with some sweet floral plantings, rocking chairs on the front porch, a fresh welcome mat, a front door wreath or personal touches like potted plans and garden flags. You want potential buyers to feel invited and welcome.
You don't need to tackle all of these projects to boost your curb appeal but taking on the truly necessary ones can make all the difference. Take time to have some fun giving your home a spruce and keep in mind that you should update in a way that keeps things neutral and current, rather than adhering to your own personal style. That way, buyers will be able to envision themselves living in your home that much easier, making the sale of your home that much more likely.
If you're ready to list your home or are in need of a no obligation consultation, consider calling our office at 919.981.6505 or filling out our contact form here.