Great Outdoors in the Triangle: Botanical Gardens and Arboretums Edition
Posted by Katherin Burnette on Tuesday, August 25, 2020 at 9:30 AM
By Katherin Burnette / August 25, 2020
Comment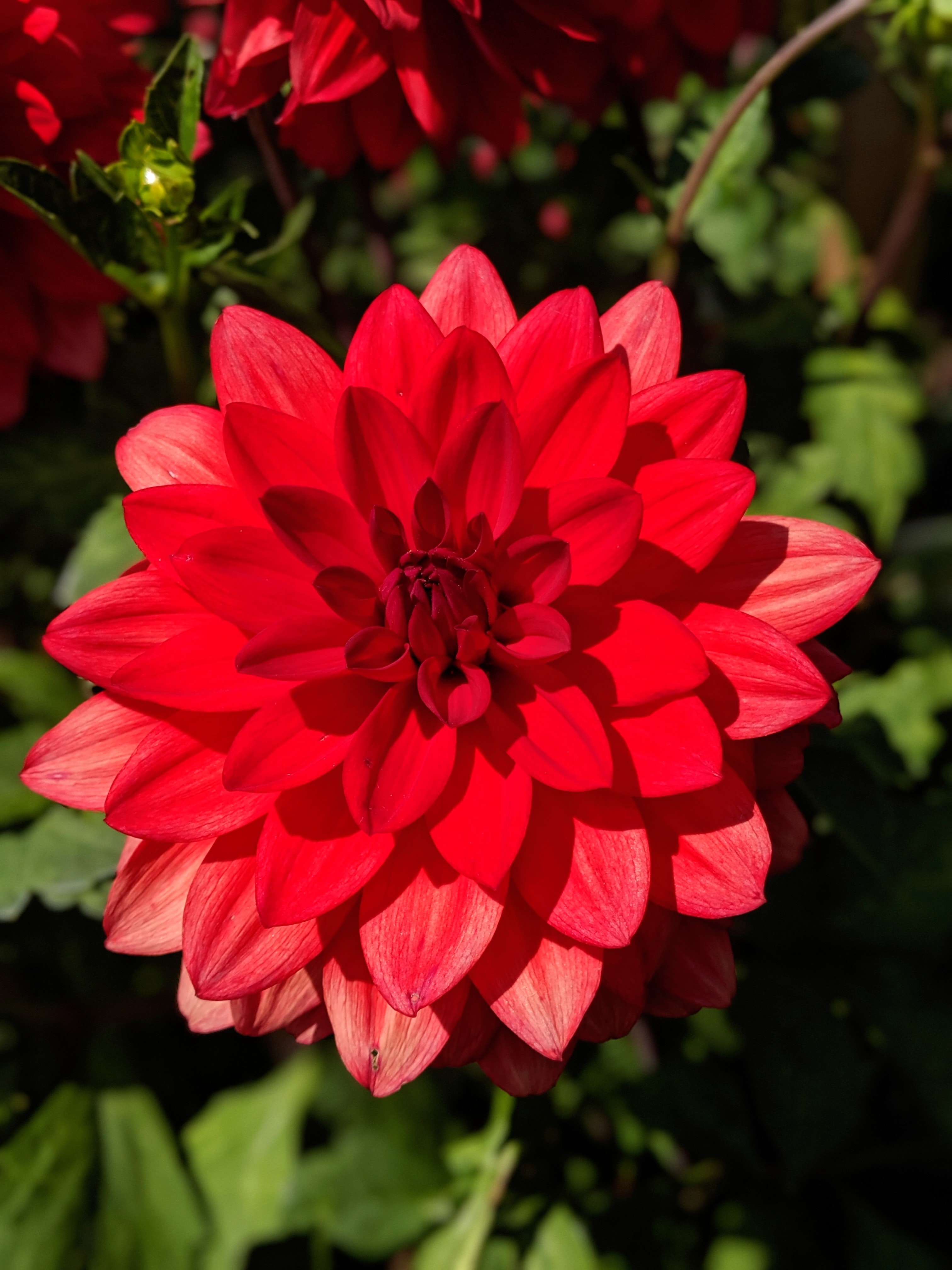 When we say that the Triangle area has it all, we mean it. There are plenty of opportunities to get out and enjoy life in the Raleigh-Durham area, and that includes gorgeous parks and gardens. The Triangle is a hot bed of horticultural activity, with top notch botanical gardens across our area. Visitors to each of these stunning gardens can draw year-round joy and inspiration for their own homes and gardens.
NOTE: Since many gardens and exhibits may have changed their hours or availability due to COVID-19 restrictions, it is recommended to call ahead and/or visit the garden's website to confirm expectations before you head out.
Sarah P. Duke Gardens
420 Anderson Street, Durham
Located on the Duke University campus, the Sarah P. Duke Gardens are widely recognized as premier public gardens. The gardens themselves feature four distinct areas:
The Historic Gardens (which include the rose garden and terraces dating from the 1930s);
The H.L. Blomquist Garden of Native Plants (featuring plants native to the southeastern U.S.);
The W.L. Culberson Asiatic Arboretum (devoted to plants of eastern Asia); and
The Doris Duke Center Gardens, which also include the Virtual Peace Pond and a discovery garden intended to teach visitors about plants the provide food and shelter.
The Duke Gardens offer five miles of trails and walkways through gorgeous scenery, guided walking tours, and trolley tours. Many shaded benches and wide open grassy areas make for great picnic spots. Open daily, 8:00am to dusk. Admission is free, although there are fees for the tour options. Duke University charges for parking. For more information, visit https://gardens.duke.edu/.
NC Botanical Garden
100 Old Mason Farm Road, Chapel Hill
Covering more than 1,000 acres, the North Carolina Botanical Garden's focus is to "inspire understanding, appreciation, and conservation of plants and to advance a sustainable relationship between people and nature." The NCBG is known nation-wde for its excellent conservation programs and educational collections. The Garden also offers various programs that include native plant studies and horticultural therapy.
The NCBG's property is more than just a pretty garden. In addition to the display gardens, the grounds include a variety of nature trails, parks, and preserves which are open to the public. To learn more about the North Carolina Botanical Gardens and its many programs, visit https://ncbg.unc.edu/.
JC Raulston Arboretum
4415 Beryl Road, Raleigh
The JC Raulston Arboretum, located near the NC State Fairgrounds in Raleigh, is a living laboratory for students and faculty at NC State University. The Arboretum's collection includes a comprehensive range of plants native to the Southeastern United states in all shapes and sizes - from sweet flowers to boxwood shrubs and coniferous trees. If you're interested in more than just a nice walk through a pretty garden, the Arboretum also offers classes, lectures, workshops and demonstrations to add to your horticultural experience.
There is no charge for admission (although donations are appreciated), parking is free, and guided tours are available Sunday afternoons at 2:00pm from March to October. If you'd like more information about the Arboretum and their programs (or to check on tour availability), visit https://jcra.ncsu.edu/index.php.
WRAL Gardens
2619 Western Boulevard, Raleigh
Located behind the local TV studios, the WRAL Gardens are probably best known for their magnificent azaleas. Situated on 5 acres, the gardens also feature a variety of other plants typical in the American southeast, including dogwoods, rhododendrons, camellias, and hydrangeas. The WRAL Gardens are free to the public, and open daily from dawn to dusk. For more information, visit https://www.wral-gardens.com/.
More Treasured Public Gardens in the Triangle and Surrounding Areas:
These gardens are perhaps lesser known than the larger botanical gardens in our area, but still beautiful places to enjoy. A couple of these are not strictly in the immediate Triangle area, but are still worth a visit if you're interested in making a short day trip.
Each of these gardens is uniquely different, and all are worth visiting when you have the time. Keep an eye on their websites for news about new exhibits, education programs, and volunteer opportunities!
If you are looking for a home in the Triangle area where you can create your own botanical oasis, the rock star agents at Triangle Real Estate Group are available to answer your questions about the Raleigh real estate market! Call our office at 919-917-7100 or visit our website today to view the latest listings!