Gardening Ideas: Growing Herb Gardens
Posted by Katherin Burnette on Tuesday, May 5, 2020 at 9:04 AM
By Katherin Burnette / May 5, 2020
Comment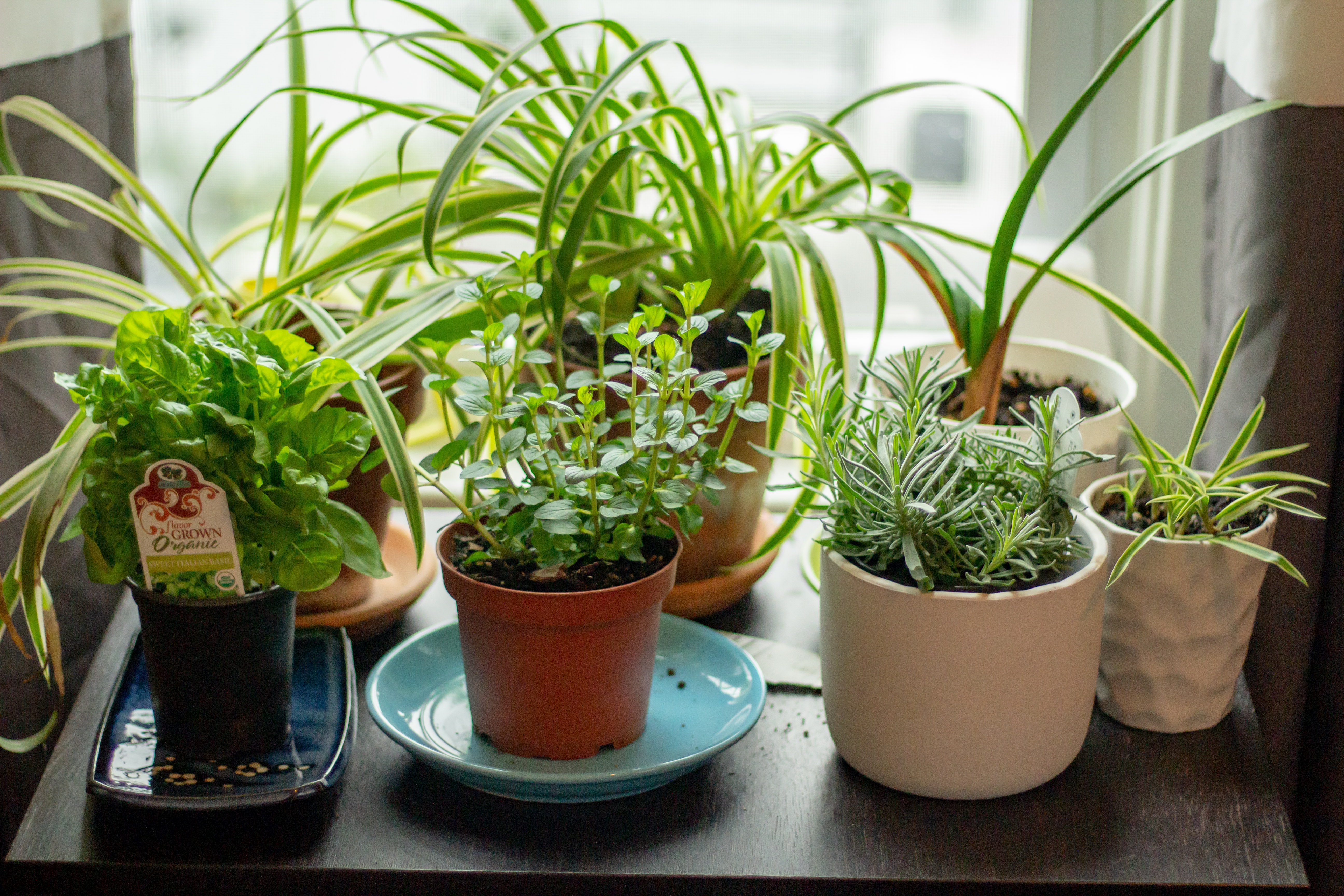 If the thought of "gardening" is intimidating to you, don't worry. You don't have to plan out a whole big landscaping project in order to be a gardener. You can actually keep things super simple (and practical) by starting a little herb garden. (You don't even need to prep a flower bed. The whole project can be done in containers!) Here are some basic tips to get you started.
Sunlight
Most herbs like to have full sun as long as things don't get too hot. Since North Carolina can get warm summers, consider positioning your herbs in a spot that gets morning sun and afternoon shade, or in an area with filtered light, such as under a tree that allows some light to pass through its leaves. If you are planting in containers, you can feel free to move your plants around to adjust their sun exposure until you find just the right place. Sunny decks and patios are great for container gardening.
Soil
If you are planting your herbs in the ground, use a large garden fork or other tool to loosen up the dirt in your preferred location. You want the soil to allow water to drain and create space for the roots of your plants to grow. You can add a little compost or fertilizer to the soil at this point to prep things for your plants.
If you are planting in containers, you can save yourself some of the work of digging up and loosening packed-down soil. For container herb gardens, make sure you use a good potting soil. Don't recycle soil from your existing houseplants - just like when you're starting seeds indoors, you want soil that has an appropriate mix of nutrients to make your plants happy.
Planting
You can always start your herb garden from seeds, but many people find that it's faster and easier to start with healthy young plants or seedlings from a plant nursery. Your plants or seeds should come with a label that includes instructions about sunlight, spacing, and water. Keep in mind that you want to leave enough space between plants for them to grow and spread their root systems. It's recommended to leave between one and four (1-4) feet in diameter between each plant, depending on the herbs you're planting.
Spacing
Here are a few recommendations for spacing out your plants based upon the type of herb.
3-4 feet spacing for rosemary, sage, oregano

2 feet spacing for basil, thyme, tarragon
1 foot spacing for cilantro, chives, dill, and parsley
Water
Most herbs like to be watered as soon as the soil around them dries out a little. Be careful not to overwater them, though. Overwatering your herbs can lead to trouble, including mold and poor growing conditions. While it might not kill your herbs, it can cause poor growing conditions that can stunt their growth - and stunted growth means fewer herbs to use in your next kitchen adventure.
If you want more information about how to grow your very best victory garden, of course, there is a wealth of information available online. You can find detailed information on everything from the best fertilizer for tomatoes to how to build your own raised beds. The best part about gardening is that it's a choose-your-own-adventure kind of project. You get to choose how modest or how wild you want to go!
If you have questions about real estate in the Greater Raleigh area, our team of expert agents is available to help. Call our office at 919-917-7100, or visit our website to see current listings (where your herb garden will be perfectly at home).