How to Make the Most of Your Outdoor Space
Posted by Katherin Burnette on Thursday, March 28, 2019 at 11:22 AM
By Katherin Burnette / March 28, 2019
Comment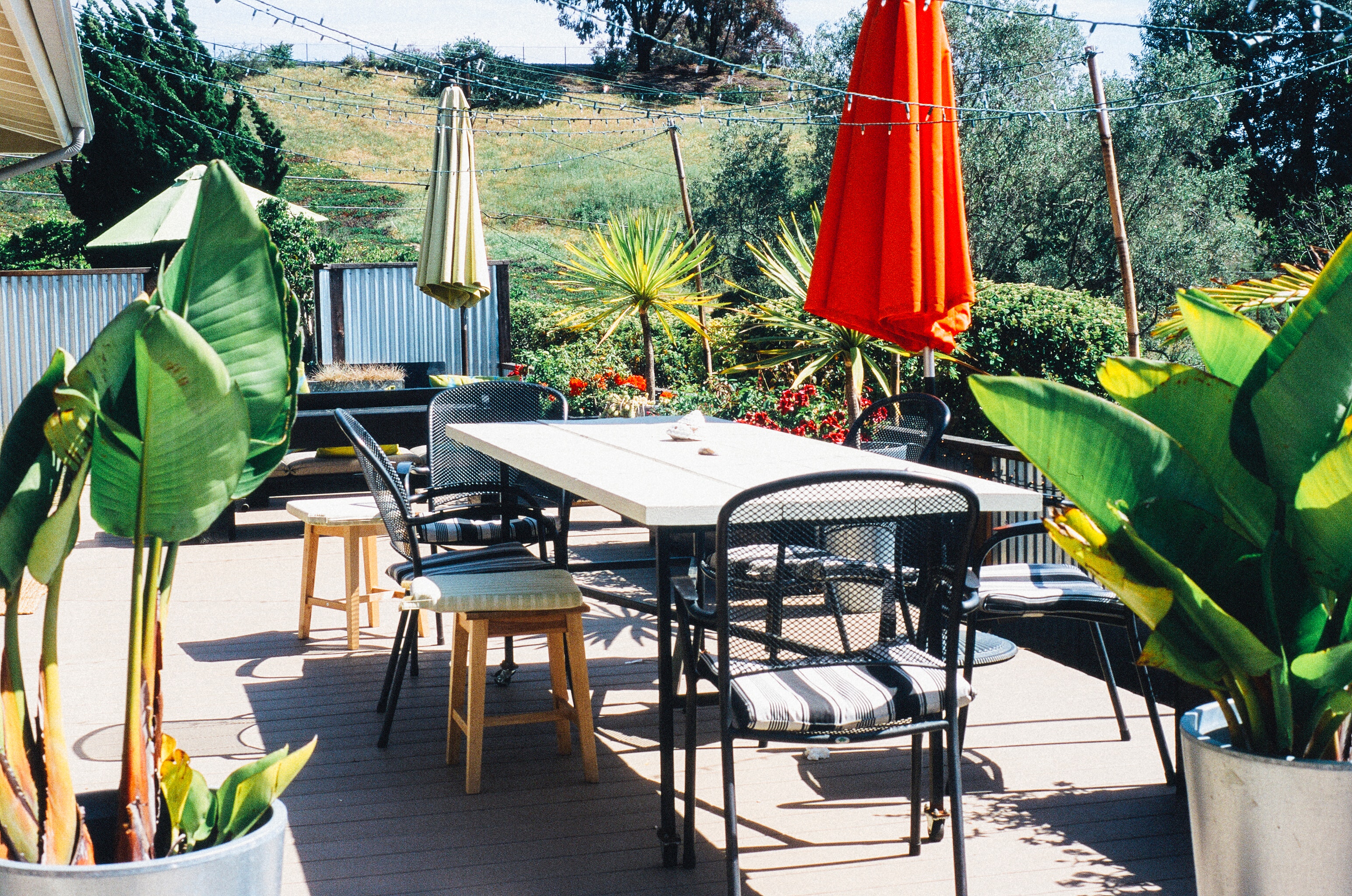 Warm weather is on the horizon! With higher temperatures and sunny days ahead, it's inevitable that many will flock outdoors to soak up the rays and enjoy the shift from cold and rainy days to cozy and welcoming ones.
If you're hoping to make the most of the warmer weather this year, and plan to spend a lot of time outdoors, here are some ways that to take your outdoor space to the next level so that you have the perfect spot to entertain and enjoy some R&R this spring.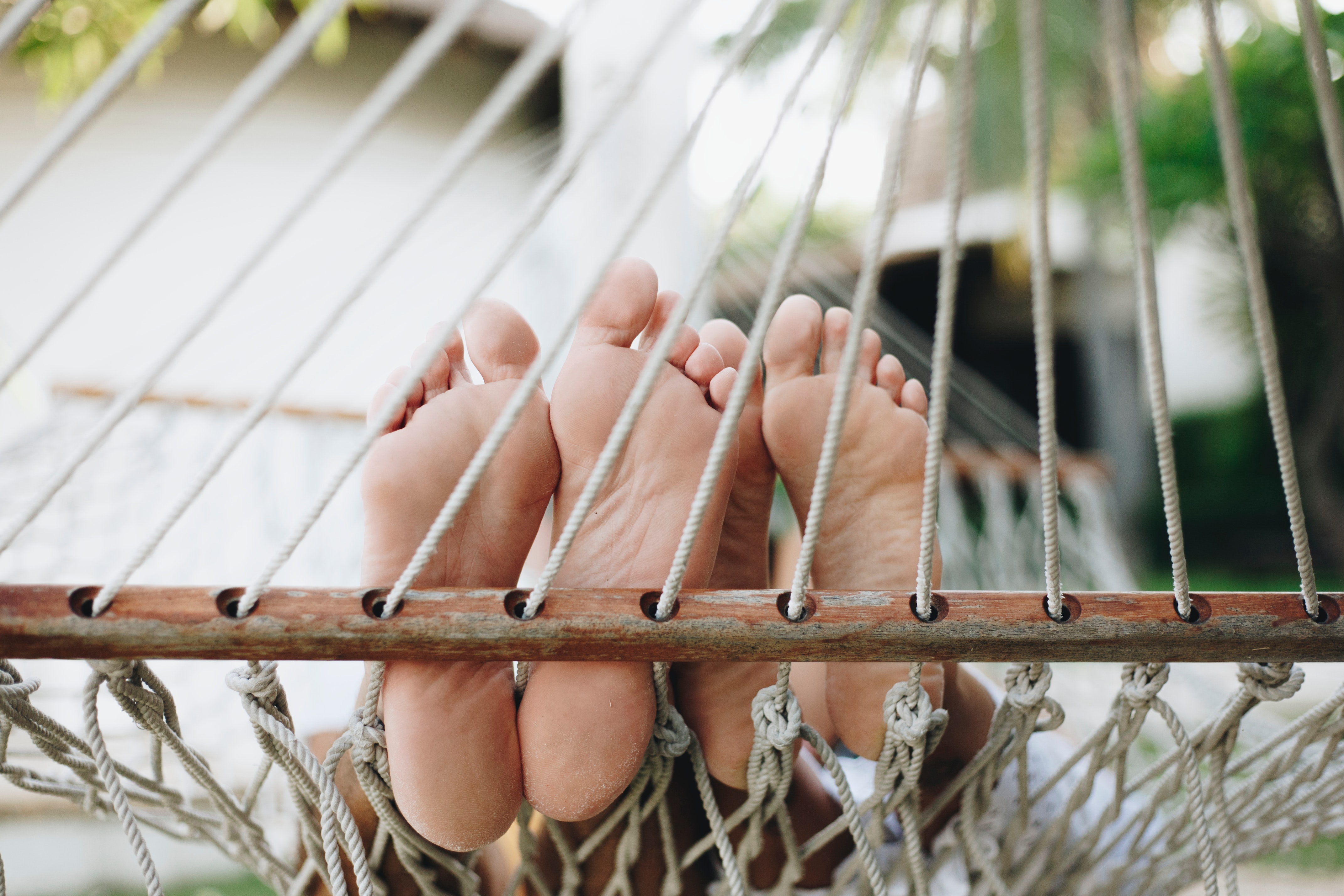 Furniture & Seating Options
First thing's first - you need a place to sit and unwind. Whether that's over a meal or with a book in your hand, choose the seating that works best for you - or mix and match!
If you're planning on hosting any outdoor gettogethers or simply like to eat outside with your family when it's warm, you can't go wrong by investing in a table and some chairs. If your outdoor space is small, save space by opting for a space-saving set of table and chairs that won't take up too much of the area you have available to you. Feel free to mix and match your furniture to adhere to the vibe you're wanting to create - whether it's whimsical and bright or serene and relaxing, it's totally up to you.
You can also mix things up by opting for seating that's unique and ultra-comfortable in some spots, and more functional in others. Sometimes it can be helpful, if you have the space available, to create more than one sitting area that fulfills different needs. Another option is hanging a hammock where you can focus on sitting back and relaxing away from the hustle and bustle.
Safeguarding from the Sun
Fresh air and a healthy dose of vitamin D is great, but to avoid harmful rays and nasty sunburns, shade can be much appreciated (and necessary). Organize your seating area(s) in a way that offers partial or complete shade when needed. If you don't already have access to a shaded porch, you can do this by purchasing an actual covering, or placing your outdoor furniture strategically under a large tree. This way, you can use the tree as a natural shade and create a unique and natural way to cover up while enjoying nature.
Light it Up
Outdoor lighting can go a long way in adding a cozy vibe to your back patio and create a cool and eclectic environment for relaxing once the sun goes down. Invest in weatherproof lights that you can string through trees or attach to tall posts around your seating area. Make things easy and efficient by grabbing LED lights that require minimal maintenance.
If string or café lights aren't your cup-of-tea, consider investing in a few decorative, outdoor lanterns. While these are often best used under a covered space so that you can get the most bang for your buck, they can provide a nice, subtle light on those evenings spent out on the porch.
P.S. Don't forget the citronella candles and torches!

When in Doubt - Decorate!
Your outdoor space, no matter how big or small, provides the perfect opportunity to put your own flair on the decor. Because it exists outside of your home and not in the same cohesive environment, you can choose to go in a different direction with the decor outside if you wish - feel free to have fun with it!
Especially because this space is most often used during warmer months, don't be afraid to add some bright colors. Search your local home stores for throw pillows and cushions specifically designed for the outdoors so that you won't have to worry as much about them collecting pollen or being damaged in those inevitable summer storms.
A great way to ground the space and balance it out is to add an outdoor area rug. Again, make sure to look for a rug that's specifically designed to withstand the outdoors, and place it underneath your main point of focus. This is another way to bring some color into the space or simply use a minimalist rug that frames out your sitting area.
Give it Life
A key way to go about making your outdoor space lively and bright is to add some additional greenery. Potted plants go a long way on a patio or porch, whether they're simply green or accent with flowers. If you're able, adding some landscaping around your hangout space is another way to make it feel complete.
If you aren't able to plant things in your yard either because you're a renter or because your space is limited, you can consider micro gardening as a great way to, not only adding life to your outdoor area, but also grow your own food sources and flowers. There are a ton of great options out there for portable planters that sit above ground and make it easy for you to cultivate your own little garden. Consider this as a way to also add some depth and uniqueness to your outdoor setting while creating the perfect reason to regularly spend time outdoors.
Make Entertaining a Breeze
An easy way to create the perfect place to entertain is to add an outdoor bar into the mix. A drink cart is a great way to make entertaining easy and convenient (and cuts back on how much you go inside and out - minimizing the amount of bugs that sneak into your home). The bar doesn't necessarily need to house adult beverages but can simply be a great home base for storing tasty sips. You'll likely want to invest in a cart that can easily move from indoors to outdoors, so look for one that comes with wheels.
Have Fun with it
Adding a bit of fun and whimsy to your outdoor living area doesn't have to be complicated. Create a dedicated space, or spaces, in your yard that are meant for games appealing to all ages. This way, it's no problem to whip out the croquet set or corn hole boards. If you have the space, you can even build a horseshoe pit!
If you have kids, you may already have a play area dedicated to them, but incorporating these other game spaces is a great way to make guests feel at home and also provide the opportunity to not only play something with your kids that you can all enjoy, but to teach them games that may be new to them. When outdoor games are involved, everyone wins!
Add a Fire Pit
Spring nights can sometimes get chilly and with a fire pit around, you can make use of your carefully cultivated outdoor space well into fall and sometimes winter. Build your own masonry fire pit or purchase an above-ground fire pit that accents either its own sitting area or becomes a part of the main space. Wherever you decide to incorporate a fire pit, be sure to surround it with chairs that will make hanging out and cozying up easy and fun.
However you choose to put your own stamp on your outdoor living space, no matter how big or how small, the most important thing to do this spring is to go outside! Enjoy the long-awaited warmth and have a great time doing it.