Lucky 7: Seven Ways to Celebrate St. Patrick's Day in the Triangle
Posted by Katherin Burnette on Tuesday, March 10, 2020 at 9:04 AM
By Katherin Burnette / March 10, 2020
Comment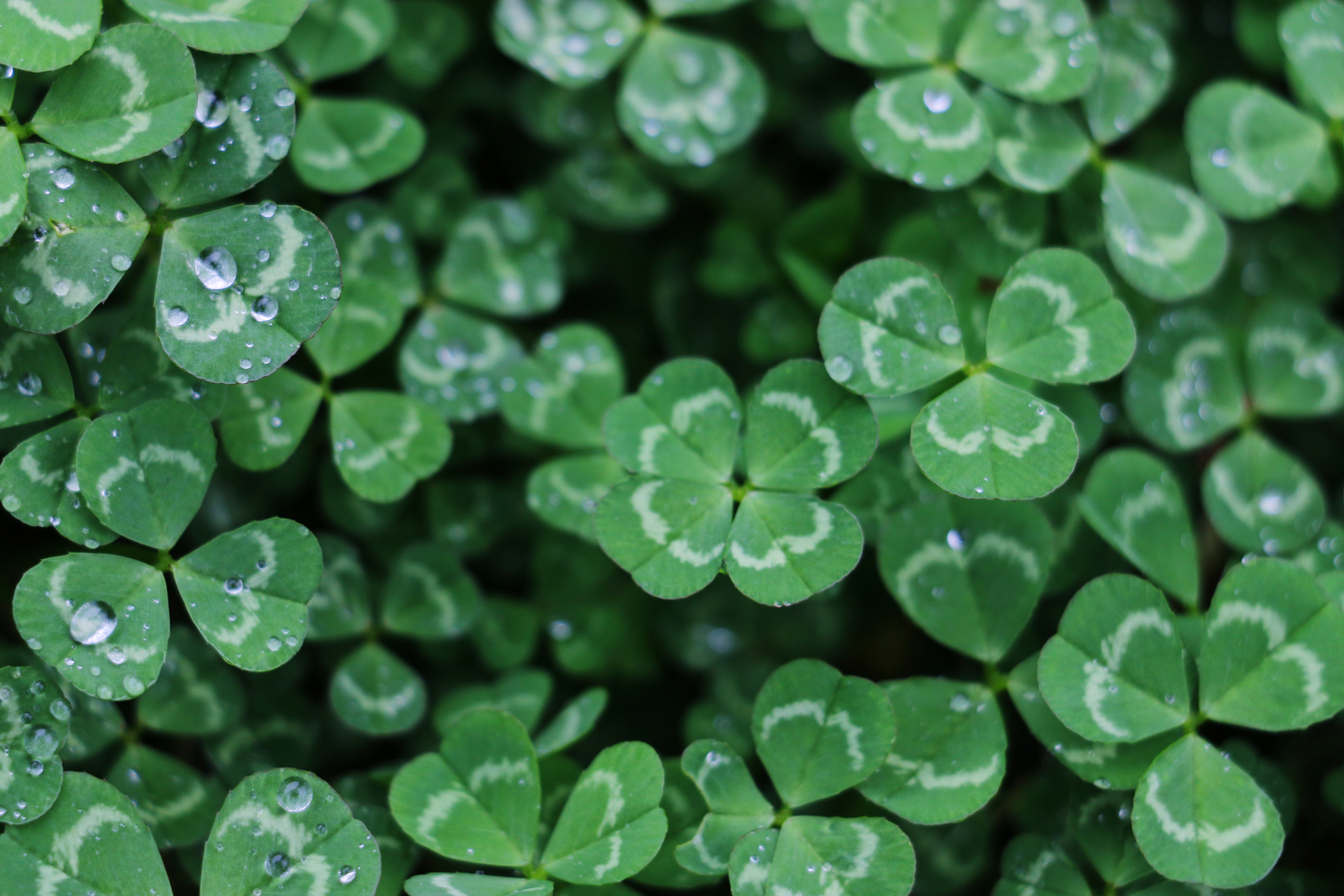 It's March, and you know that that means--the Luck of the Irish is in abundance! If you are looking for some fun for St. Patrick's Day, we have compiled a short list to help you celebrate your inner Leprechaun. Some are free, some have admission fees, but all look to be a ton of fun!
The Raleigh St. Patrick's Day Parade & Festival - March 14
The Raleigh St. Patrick's Day Parade began in 1983, and is still going strong (the 2020 parade will be the 38th!). The parade kicks off in downtown Raleigh at 10:00 am on Saturday, March 14, come rain or shine. After the parade, the Wearin O' the Green Festival is held on City Plaza at the south end of Fayetteville Street in Downtown Raleigh, and celebrates not only the iconic St. Patrick, but also Irish and Celtic traditions and culture. The festival includes music, dancing, vendors, food, and crafts. Shop Celtic-inspired art and jewelry, take in some live music, and enjoy yourself in a family-friendly, festive atmosphere. Admission is free, and dogs are welcome (as long as they are on a leash). A fun day out for the whole family!
Irish Yoga at Tin Roof - March 14
Tin Roof Raleigh is offering an hour-long yoga class (suitable for all levels of expertise) starting at 10:00 am on Saturday, March 14. After limbering up, the party really gets started, with drink specials, live music, and two dance floors for showing off your best jig. Tickets are $15, and are available through EventBrite.
St. Pawtrick's Pup Crawl - March 15
If you're looking for a way to celebrate with your pup, the St. Pawtrick's Pup Crawl may be what you're looking for. This second annual bar crawl is dog-friendly and includes games, prizes, and giveaways. Proceeds go to help Dog Warriors Rescue, an all-volunteer, foster home based, dog rescue organization based in Cary, NC. This bar crawl for a cause kicks off at 2:00 pm on Sunday, March 15.
Irish Whiskey Dinner - March 17
The Fairview Dining Room at the Washington Duke Inn & Golf Club in Durham is offering an elegant and refined Irish whiskey dinner special for St. Patrick's Day. With their impeccable service and distinguished atmosphere, this is a very special event. Dinner begins at 6:45 pm, and features a plated, fixed menu, so you should note any dietary restrictions well before you arrive. Reservations are required, and can be made through EventBrite or by calling 919-493-6699.
St. Patrick's Day Festival, Lafayette Village - March 21
Lafayette Village is hosting a St. Patrick's Day festival on Saturday, March 21st from noon to 4pm. High points of the festival include live music, food, vendors, and a family-friendly atmosphere. Bring the kids, shop Irish-themed gifts, and keep the spirit of St. Patrick rolling all week long! Bonus points if you wear your best green.
nOg Run Club's St. Paddy's 4 Miler - March 21
From the creators of the World's Largest Flip Flop 1K, the nOg Run Club presents their 12th annual St. Paddy's 4 Miler. The race runs 4 miles through downtown Raleigh, beginning at 10:30 am on Saturday, March 21. While costumes are not required, kilts and the wearing of the green is highly encouraged.
Festivities include a 150-meter fun run for children, and an after-party with live music and plenty of fun. Participants will receive finishers medals and a race t-shirt (if you register before they run ou!).
Wood Burning Workshop, Wearing O' the Green - March 25
If you're interested in a unique experience, try creating your own Irish-themed keepsake to remember St. Patrick's Day 2020! J. Egan Designs and Crafts & Drafts NC are offering a special wood burning workshop in Durham on Wednesday, March 25. Your skilled instructor will walk you through simple techniques to create your own special piece, and all materials are provided. Learn how to make a unique ornament that is all your own! Reservations required.
These are just a few of the exciting events going on in the Triangle to celebrate St. Patrick's Day. There are also a number of fun bar crawls and parties, and Irish pubs across the area are gearing up to celebrate the holiday. No matter what you end up doing, you're sure to have a great time.
And if you're looking for a new home in the Triangle area close to any of these celebrations, our skilled team of real estate agents is here to help. Give us a call at 919-917-7100 or visit our website to see new listings!