Maximize Your Productivity: Quick Tips for Working From Home
Posted by Katherin Burnette on Thursday, March 19, 2020 at 8:05 AM
By Katherin Burnette / March 19, 2020
Comment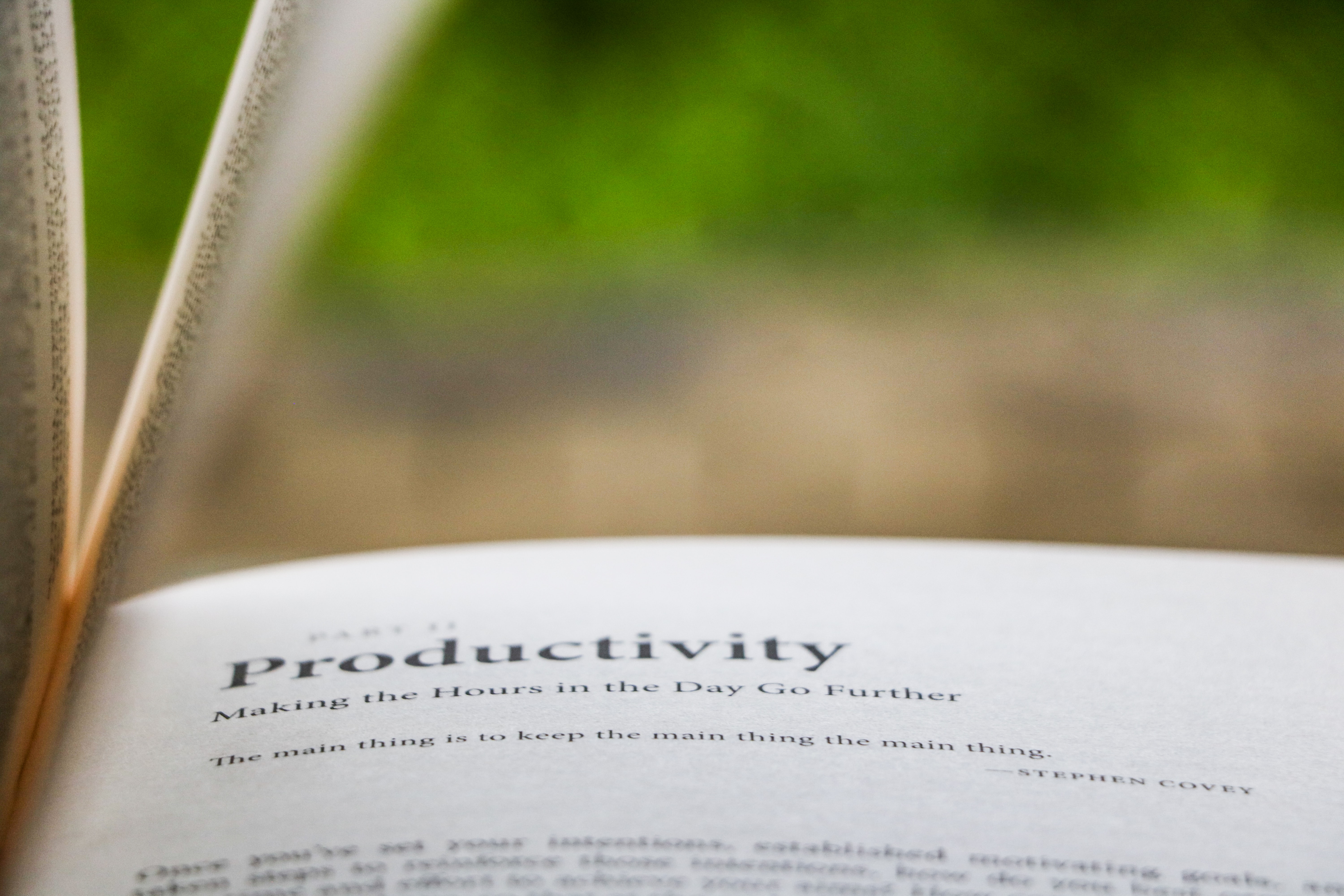 Many businesses are currently encouraging their employees to work from home in order to stop the spread of the notorious COVID-19 virus. If you have not worked from home before, or have only done so in a few isolated instances, it is a huge change to your set routine. That doesn't mean that it can't also be a good experience. We've got a few tips on how to be your best while working from home, even if you haven't gotten your amazing home office set up just yet.
Working from home can be a good experience or a negative experience depending on your approach. Some people sigh and wring their hands, saying that they "have to" work from home for the next few weeks. Instead of seeing this as a burden, keep things as positive as you can. This isn't a burden, but an opportunity. You don't have to--you get to!
If you aren't used to working from home, keep in mind that part of the task is to manage expectations--both for yourself and for your clients and co-workers. Many people are not as productive when working from home, while others thrive on it. This is an opportunity to set realistic goals, prioritize work, and practice discipline. (That last one is hard, but discipline is important to achieving those goals.) To that effect, we have a few ideas on how to best use this time if you are working from home, courtesy of Meredith Miller Oliver, Chief Digital Marketing Strategist for Meredith Communications.
Schedule Tasks: Setting up your daily schedule (and if you have kids who aren't in school right now, their schedules too!) can help you to stay on track.
Get Up Early: While you might be able to sleep in for the next two weeks and still get your work done, you will thank yourself later if you maintain your regular routine. Get up early and get your day started on time. Early morning hours are also more productive than trying to work late. If you work in the evenings and try to work through to 2:00 am, your mind will be bogged down with the events of the day (and perhaps all the news of the day). Do yourself a favor and work with a fresh mind, and then spend your evening decompressing.
Move Your Body: Exercise is a great way to manage stress, and everyone's a little bit on edge right now. Even just getting out for a walk around the neighborhood first thing in the morning or around noon during your lunch break will help. Getting in some quick physical activity will help you feel accomplished, too--no matter what else happens all day, you've done one thing that's good for you.
Get Dressed: While this may seem like the prime time to spend the entire day in your pajamas, try to resist the temptation. It's all about getting into the proper mindset. Wear your business casual attire even in your home office to tell yourself that it's time to get down to business.
Practice Gratitude: It may sound silly or overly simple, but take a few moments during the day to write down three things that you are thankful for. In uncertain times, it helps to remember the things that make life beautiful, even when you are not where you thought you would be. These things can be as big or as small as you want--a cup of hot coffee in the morning, birds chirping outside your window, or even being thankful for the amazing internet connection that allows you the opportunity to keep on top of things even away from the office.
Create a To-Do List: When you check your emails, Slack channel, and other messages, it helps to create a to-do list of all the tasks that need to be done, that way you have everything in front of you. Then, choose three things on that list to do that day. If you get more than three things completed, that's great! But it helps to manage expectations--you are naturally going to be less productive when you're working from home (especially if you also have children with you at home), so focus your energy. At the same time, remember to respond to things that are not going to be completed today to manage the expectations of others around you. Let them know how soon you expect to get to their tasks.
Make Time for Breaks: For some, working from home leads to a tendency to hunker down and spend hours at the computer without coming up for air. Be sure to be kind to yourself and make time to take breaks. Get up and make yourself another cup of coffee, stretch your legs, check in on the kids or the pets. Make sure you eat lunch. Take a short walk around the neighborhood and get some fresh air. They don't need to be long, but taking short breaks will help you stay on top of your game, even in a different environment.
As always, we at Triangle Real Estate Group are happy to help you. If you are interested in a new home, our agents are available both by phone and email to discuss your real estate needs. You can call our office at 919-917-7100, or visit our website to see all our current listings!