Neighborhood Spotlight: Historic Oakwood
Posted by Katherin Burnette on Thursday, August 29, 2019 at 10:50 AM
By Katherin Burnette / August 29, 2019
Comment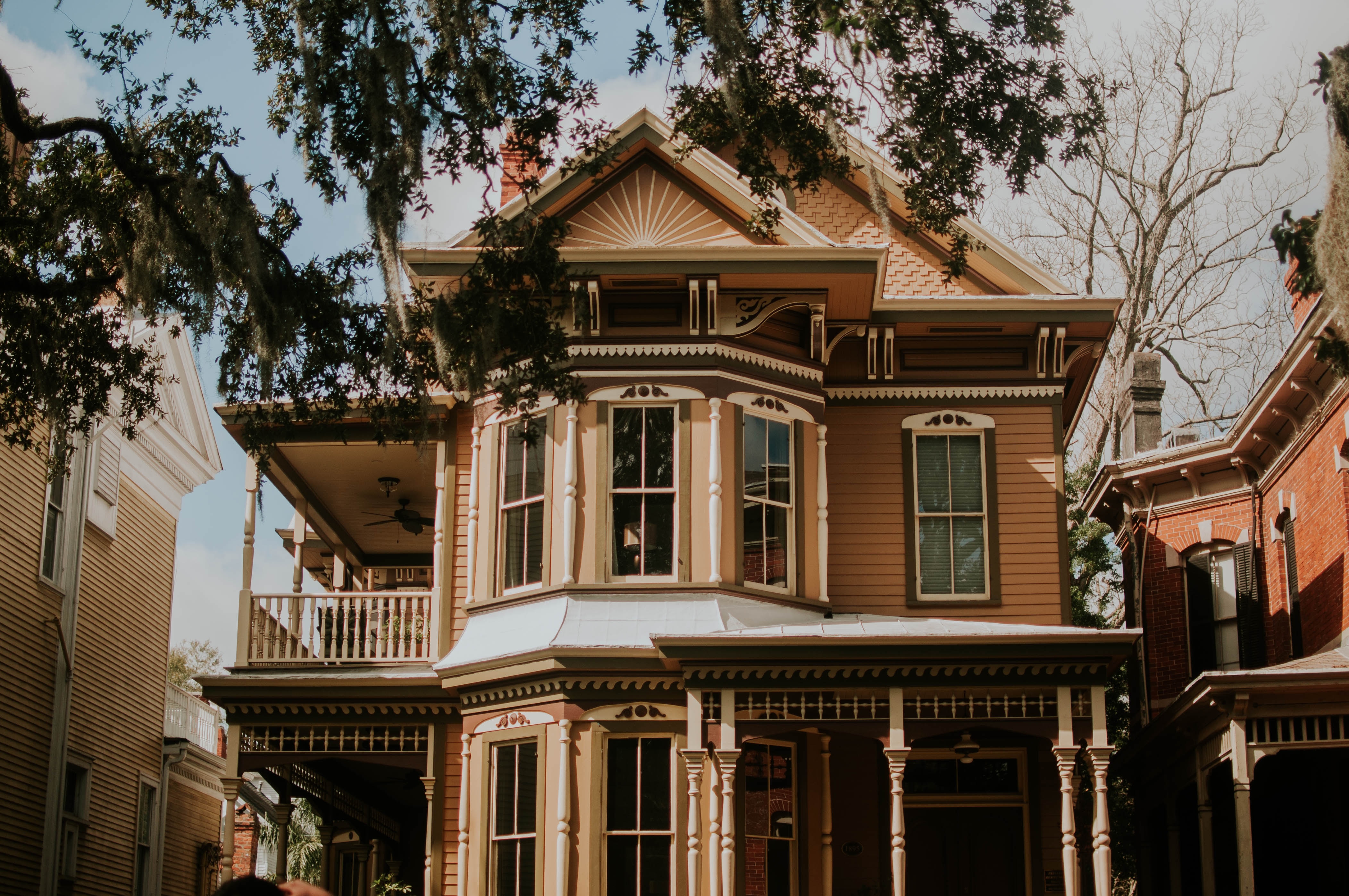 Nestled a few blocks northeast of downtown Raleigh sits Oakwood, North Carolina's largest, 19th-century residential neighborhood.
Thanks to its residents, who possess a passion for preservation, the neighborhood remains beautifully intact with hundreds of Victorian and early 20th-century homes.
Take a stroll through the tree-lined sidewalks and notice as the past is joined by modern newcomers–cozy neighborhood bars, a dog-friendly park, quaint cafes, and two upscale restaurants established by multiple James Beard Award semifinalist, Scott Crawford.
From walking tours to dining out at some of Raleigh's finest eateries, Historic Oakwood is a guaranteed good time for everyone.
Historic Oakwood Candlelight Tour
Each December, Historic Oakwood invites you to celebrate the holidays with a festive candlelit tour. It's a great opportunity to peek inside the beautifully-preserved Victorian homes all while learning more about Raleigh's history and architecture.
Garden Club Tea & Tour
Whether you're interested in Victorian tea, sipping on traditional beverages and snacks or exploring the vibrant and beautiful gardens of Raleigh's oldest neighborhoods, each spring, Historic Oakwood welcomes visitors to take part in the Annual Oakwood Garden Tour and Victorian Tea.
Walking Tour
If you're busy during Oakwood's guided tours or you'd rather explore the neighborhood independently, then download or pick up a free Walking Tour brochure at the Capital Area Visitor Center. Oakwood's self-guided walking tour is a great way to learn the history of the homes and the prominent residents who once occupied them.
Oakwood Cafe
This unassuming cafe packs a delicious punch by serving up Cuban and Argentinian eats for breakfast, lunch, and dinner. If you're exploring or are near the Oakwood area, make sure you stop in for their fresh empanadas, Argentinian-style dishes, Cuban sandwiches, and much more!
Historic Oakwood Cemetary
If you're looking for a little peace of mind, then get lost in historic Raleigh at the Oakwood Cemetary. Here lies 140 years of Raleighite history that can be explored by taking a solo stroll, signing up for a tour or joining one of the popular First Friday Flashlight walks. Impressive statues, interesting gravestones, and a small creek occupy the area, making it the perfect picnic or relaxing reading spot.
Jolie
Following his success with Crawford and Sons, Chef Scott Crawford opened up a second restaurant–a French bistro named Jolie. Featuring a rooftop terrace and French-inspired dishes, Jolie will take you on a reimagined dining experience through the Parisian countryside. If you're looking to impress your date, immerse yourself in French cuisine, or take in an aerial view of Historic Oakwood, then make sure you stop in.
If you live in the RTP area or are visiting for an exciting weekend in the City of Oaks, make sure Historic Oakwood is on your list of places to see. Do you have any other recommendations for things to do in Historic Oakwood? We'd love to know in the comments section below!