Preparing Your House to Sell this Summer
Posted by Katherin Burnette on Wednesday, June 19, 2019 at 11:41 AM
By Katherin Burnette / June 19, 2019
Comment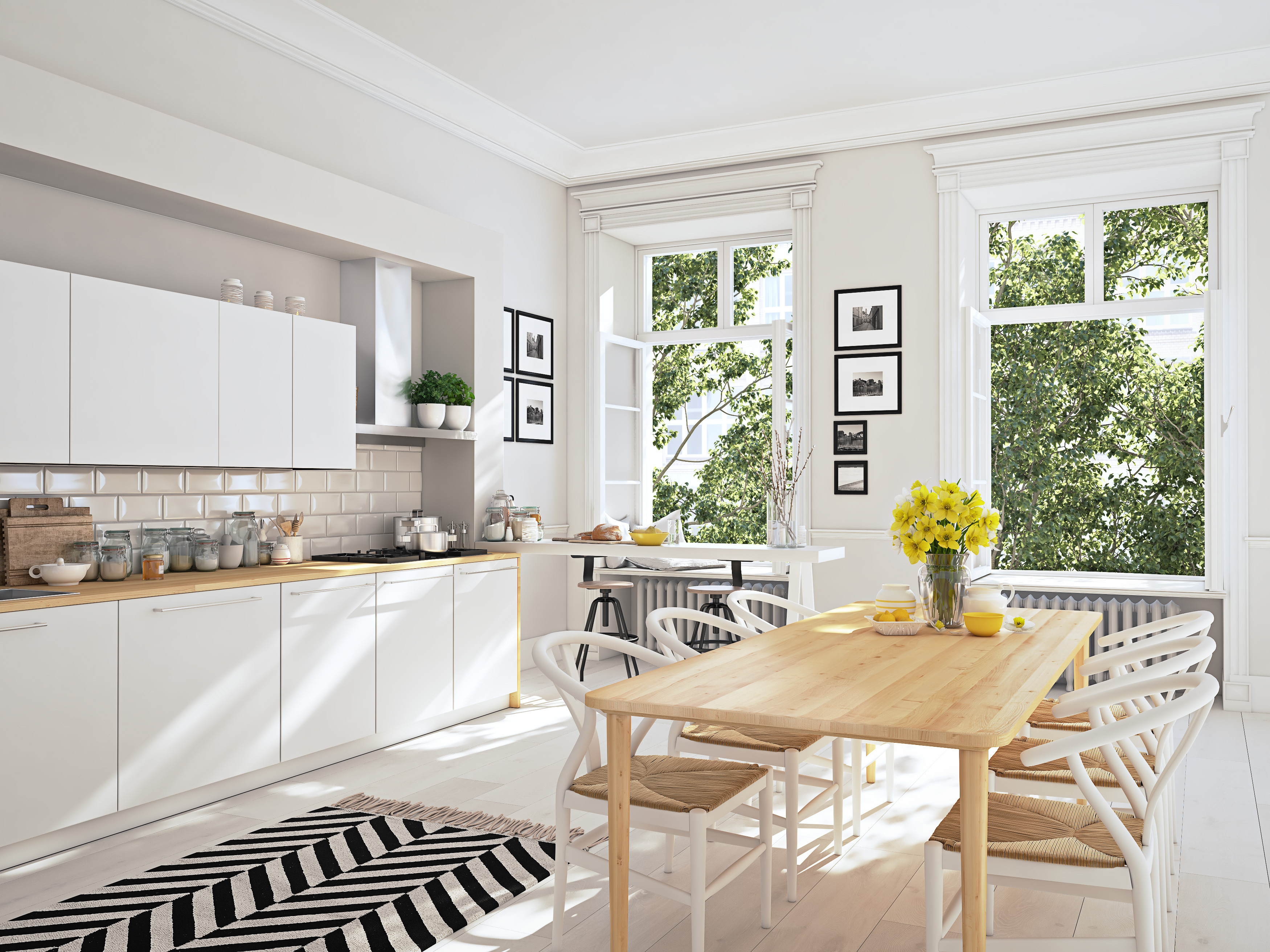 If you're considering selling your home this summer, or have your home currently listed on the market, there are a few things you can do to make sure your home is in tip-top shape for potential buyers looking to move before the fall.
Here are a few things to do for your home before or while it's on the market.
1. Up your landscaping game
You don't have to go all out for this one, but make sure you're at least maintaining your lawn. Keeping your grass and plantings under control during the season that they grow the fastest can make a huge impact on your curb appeal. Don't allow it to become overgrown and sloppy - this will age the house and give it an unkempt appearance.
2. Play up the curb appeal
Many buyers will peruse the housing selection online or drive by homes for sale before requesting a showing or expressing interest to their real estate agent. It's important to spruce up your home's curb appeal where it's needed most.
Your landscaping will make a big difference, but also consider touching up any obvious flaws in the exterior's appearance. Liven up the front stoop with a potted plant or two and welcoming accents like a wreath or welcome mat. At the very least, just make sure to keep the sidewalk and front porch swept of any debris and properly seal any cracks.
3. Give your home life
Remove dark colored accents from your home, including throw pillows, rugs, heavy drapes, etc. These tones will make your home feel smaller to those viewing it. Especially during the summer months, you want your home to feel light and bright. Replace these dark colors with bright ones to give your home a nice, airy feel.
4. Bring the outside in
Nothing livens up a space like bringing living things indoors. Place flowers throughout the home or in the main living areas to create a nice aroma and naturally freshen the air in your home. Make sure that you rid your space of any unpleasant smells that may turn buyers away.
5. Open the space
Use natural light to your advantage. Open all blinds and only keep light-colored, lightweight window treatments up. If there are any unsightly views from your home, you can consider closing the blinds. Otherwise, open up the space and allow the light to pour in to make the space feel more expansive.
6. Keep it neutral
This goes for selling your home at any time of year: declutter and de-personalize. Remove any clutter or messes from the surfaces in your home, scale back on the unnecessary furniture, and take down family photos and personalized decor. You want to remove as many distractions as possible and allow the buyer to envision themselves living in the space. Pro tip: Decluttering is another great way to make your home feel more spacious and open.
7. Highlight the outdoor space
With summertime on the mind, consider spotlighting any outdoor space you have. If you have a back patio, a spacious side yard, a fenced in backyard, a screened porch, etc. make those spaces feel like a place that your buyer can go to unwind and relax. Spiff up any furniture you have out there, add some plants, and create an oasis that someone would enjoy spending time in the summer.
8. Keep the A/C running
Now is not the time to get stingy with your home's air conditioning. Keeping it cool on hot summer days will allow those viewing your home to feel much more comfortable. They won't feel the need to rush their tour to escape to their car's air conditioning and miss all the other great features in your home.
9. Be flexible
This one's more for you and less for your home. Make sure you're flexible with showing times. If you really want to sell your house, you may need to bend your schedule a bit so that the right potential buyer sees it before moving onto the next home. The more available you allow your home to be, the more likely it will end up being seen by the person that will end up buying it.
Overall, try to be mindful of the areas of your home that you can highlight for potential buyers. Play to your home's strengths and make it a warm and welcoming place for its new owners.
If you're ready to list your home for sale this summer and would like a free, no-hassle consultation, please visit our contact page and complete the form to be connected with one of our highly experienced North Carolina real estate brokers.