Prepping Your Home for the Spring Market
Posted by Katherin Burnette on Thursday, January 31, 2019 at 8:27 AM
By Katherin Burnette / January 31, 2019
Comment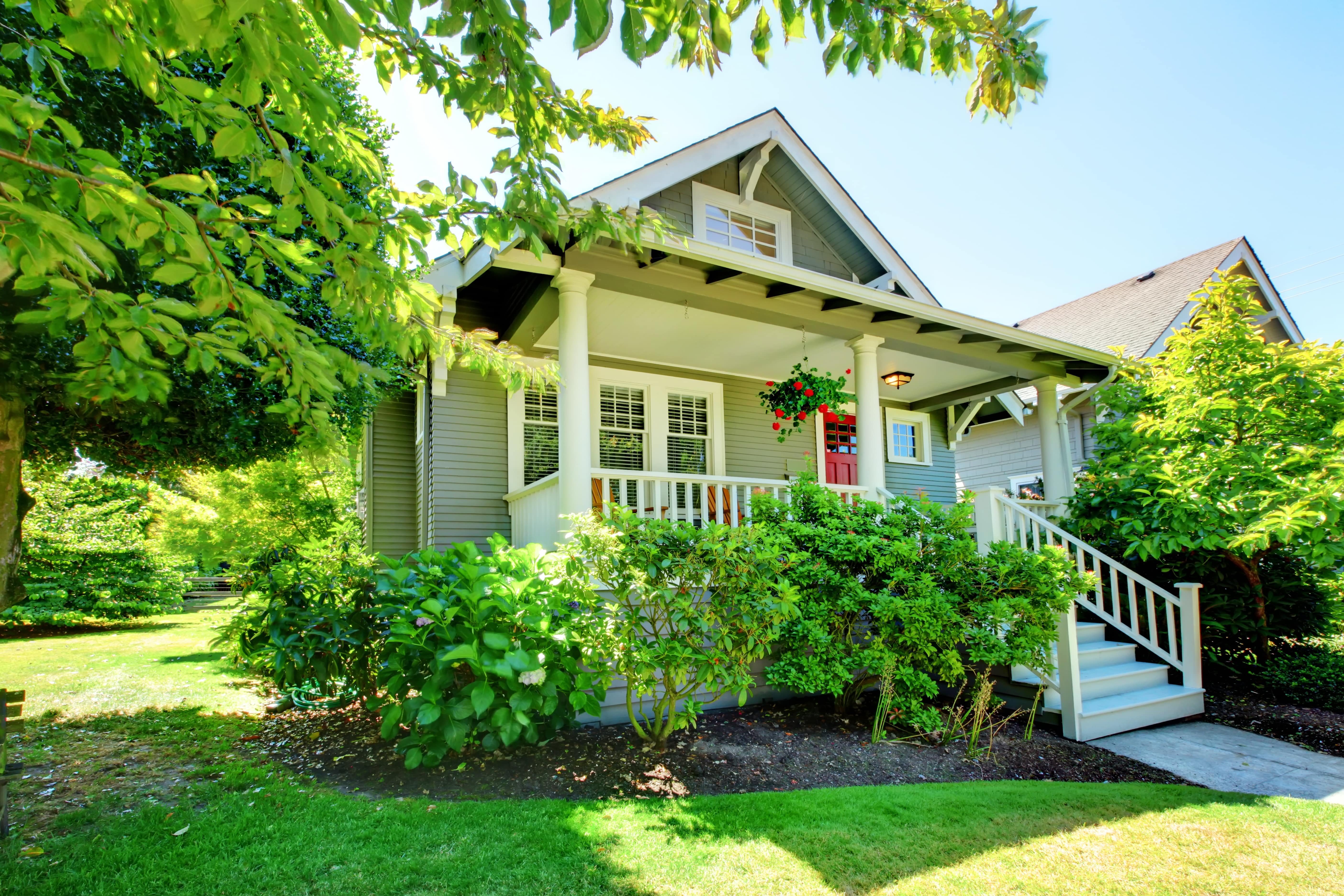 With spring comes warmer weather, beautiful colors, longer days, and, even more exciting for those trying to sell their home, plenty of potential home buyers ready to snatch up a new home in time for next fall.
If you're entering the local real estate market this spring, here are a few things you can do to prep your home for hitting the market.
Clean the Exterior
The outside of your home is the first thing to make an impression on potential buyers. Make sure to pressure wash the exterior, clean the gutters, wash the windows, and make sure it looks appealing to those passing by.
Tidy Up the Landscaping
This may be a tricky one to tackle with the colder weather, but as you begin thinking about listing and the weather starts to warm up, you'll want to pay special attention to the way your yard, bushes, and plantings look. Keep an eye out for weeds sprouting that could put a dent in all your hard work.
Get to Fixing
A home undergoes a certain amount of damage that comes with simply living in it. Now's the time to make any repairs such as a leaky roof, walls in need of plastering, or any broken features that could turn buyers away.
De-Clutter Your Life
Either rent a storage unit or give away unnecessary belongings that clog up your home. Clearing out the space will allow buyers to envision their own things inside as though they're looking at a blank canvas.
Take Down the Personal Decor
When it's time to show your home or have photos taken, it's important to de-personalize things a bit. Remove family pictures or personalized wall hangings from your home to allow buyers to once again envision themselves living there.
Paint the Walls
If you have a wide array of paint colors throughout your home, consider toning it down a bit. Paint the walls a nice neutral color that will appeal to a variety of buyers visiting or viewing your home. This is likely one less thing for them to do when they move in and allows them to truly take in each room without distracting wall colors, giving your home an advantage.
Keep it Clean
Pull out the spring-cleaning supplies and get to work. A little elbow grease will go a long way in making your home shine. Deep cleaning surfaces and areas that collect dust and dirt can be a great way to present your home at its most spectacular.
Load Up on Good Smells
Keep your home smelling nice and clean with air neutralizing sprays, wall plug-ins, fresh flowers, and if you're really wanting to go above and beyond for potential buyers, fresh baked cookies. There's nothing like a bad odor to turn away promising prospects.
Give your Entryway TLC
Almost as though you're inviting buyers in yourself, make your entryway as welcoming as possible. Throw a fresh coat of paint on your door, add some beautiful flowers and flower pots, and spruce up your welcome mat so that they feel right at home.
Accent your Home for Spring
Put away the cozy decor from winter and whip out the (tasteful) collection of brightly colored accents in shades like pale blue, yellow, lavender, pink, light green, etc. Floral-printed or brightly patterned throw pillows and blankets will give your home a happy and effortless look. Replace all furry and fuzzy winter accents with crisp, light accents that will make potential buyers feel at home.
Spruce with Updates
Take a look at your bathrooms and kitchen. Make note that buyers often pay extra attention to these rooms when making a decision on a home. If the hardware, light fixtures, cabinets, or vanity need updating, consider making simple swaps and changes to better appeal to those looking at your house. This is also a great time to re-grout the tile and caulk the shower and bath for a fresh, new look.
Interview Real Estate Agents
Once you're ready to take the take selling your home to the next level, it's time to find an experienced local real estate agent. Look for an agent that has a wealth of knowledge about the local area, a solid marketing game plan, and plenty of experience successfully selling homes. It's important to focus on the agents that approach home selling in a strategic way rather than just listing your home for the highest price. If you're looking for a great agent to work with this spring, contact our office at 919.981.6505 to get connected with any of our experienced brokers.