Spring Cleaning Tips: Cleaning Stainless Steel Appliances
Posted by Katherin Burnette on Tuesday, April 14, 2020 at 9:03 AM
By Katherin Burnette / April 14, 2020
Comment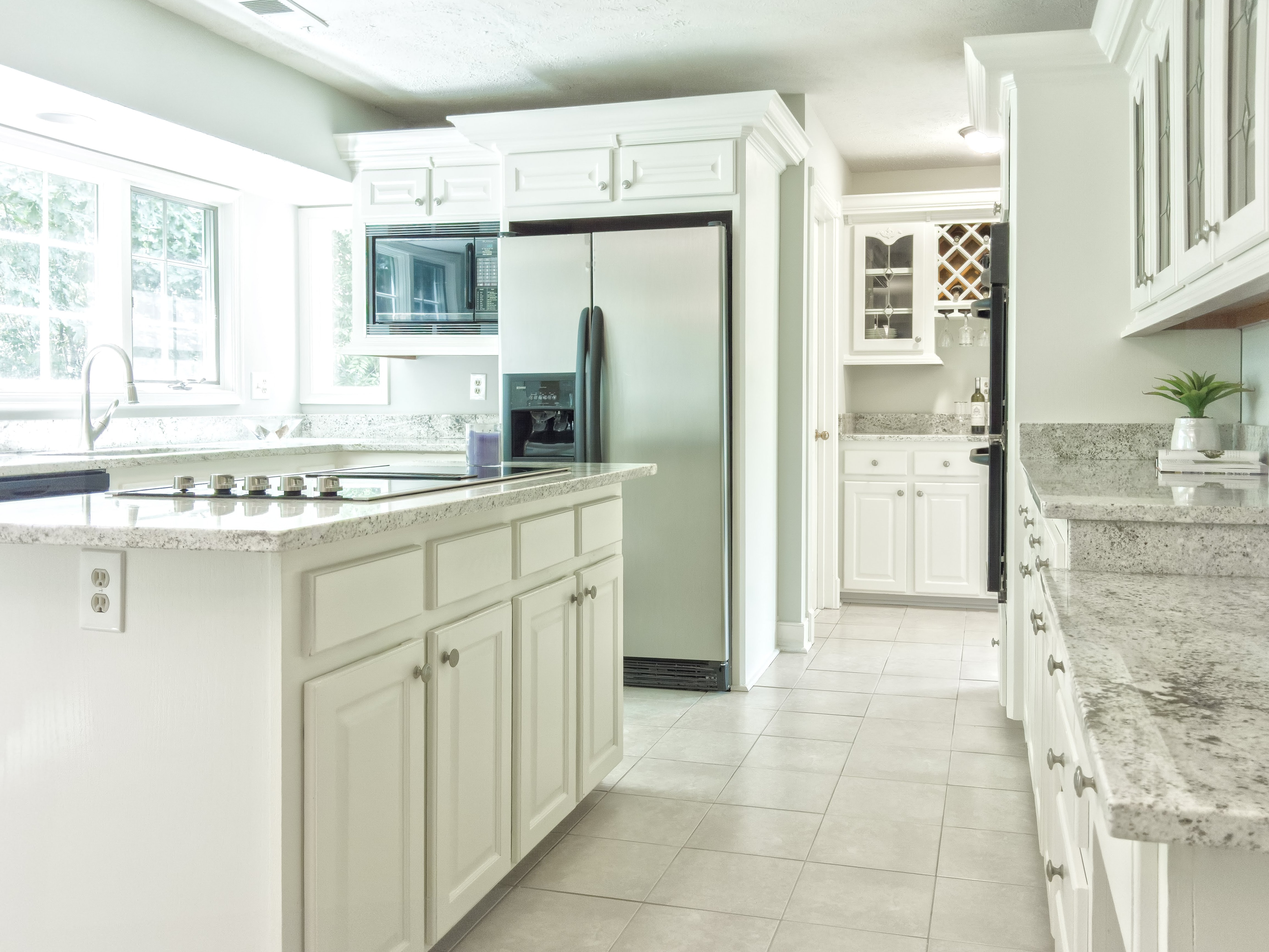 We love the look of stainless steel - so sleek and polished - but hate that it shows fingerprints so easily. Luckily, it doesn't have to be this way. There are special stainless steel wipes available on the market to make cleaning your stainless steel appliances a breeze. If, however, you would prefer to do this one yourself without buying the specialized wipes, you absolutely can. Here's how to get the best results in cleaning your stainless steel:
Mix one teaspoon of dish detergent with one quart of hot water. You can also use vinegar, if you like. Some people find it easier to mix the solution in a spray bottle so they can spray each section as they go.
Use the detergent solution and a rag or microfiber cloth to wipe down the appliances in small sections. Make sure you're going with the grain! Going against the grain will leave grime and soap residue in the tiny grain crevices of your stainless steel and reduce that beautiful shine.
Dry immediately. If you leave the water too long before you dry it, you run the risk of watermarks.
If you want to really bring out that shine, you can polish the surface with a few drops of mineral or olive oil and a clean dry microfiber cloth. Less is more here - don't put too much oil on the cloth. Just like when you're cleaning, follow the grain of the steel as you polish. Use one last dry rag to buff your surfaces to a high shine and remove excess oil.
Stand back and appreciate the beauty of your sparkling stainless steel appliances.
If you're feeling overwhelmed when it comes to spring cleaning, it helps to break it down to one small task at a time. Even if cleaning and polishing your kitchen appliances is all you do today, you can rest in a sense of accomplishment!
Our rock star Triangle area real estate agents are still available for questions and to help you with your North Carolina real estate needs. Call our office at 919-917-7100 or visit our website to see new listings in the greater Raleigh-Durham area!