Spring Cleaning Tips: Deep Cleaning Your Refrigerator
Posted by Katherin Burnette on Thursday, April 2, 2020 at 9:30 AM
By Katherin Burnette / April 2, 2020
Comment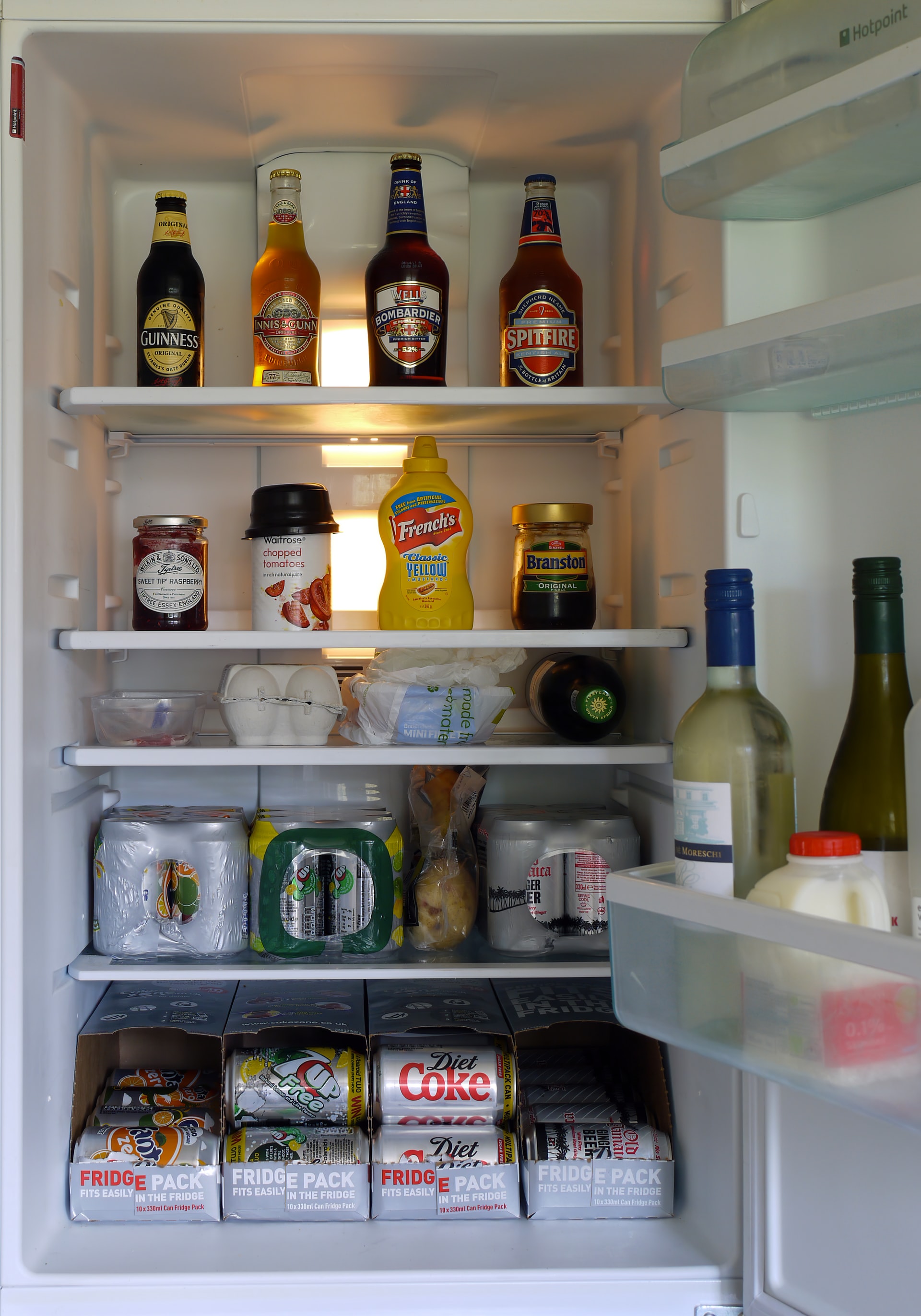 Don't underestimate the satisfaction of a clean fridge. This is an area of your kitchen that doesn't always get the TLC that it deserves - but it's important! Keeping it clean is important to stop the spread of bacteria and keep your food as safe as possible. Ideally, you should be doing a deep clean every two to three months.
Take everything out of the fridge. Take this opportunity to inventory everything you had in there - weed out the rotting, moldy, and unused items. Get rid of any leftovers that are too far gone. Transfer your perishable items (such as milk or meat) to a cooler to keep them safe while you're cleaning.

Remove the shelves, drawers, and door inserts. Wash these with warm soapy water (just like doing dishes by hand!). Because these shelves are kind of big and clunky, you may find it easier to do this part in a bathtub or a large utility sink (or even in the yard with a hose, if you're comfortable with that).

For the inside of the fridge itself, you have a variety of cleaning solutions available to you. Some options that people find effective include diluted bleach or diluted white vinegar; commercial all-purpose cleaners; glass cleaners; and a mix of dish soap and water. Pro tip: never mix bleach with vinegar. This can cause a chemical reaction that produces harmful vapors that can cause chemical burns.

Using a sponge, dishcloth, or rag, use your selected cleaning solution to wipe down the inside. If you need to get into the nooks and crannies or narrow corners, you can use an old toothbrush.Use a sponge, dishcloth, or rag for wiping down the inside. Thin rags or paper towels are also good for cleaning the rubber seal around the door. If you are using warm soapy water, make sure you also rinse your fridge with clean water once you're finished.

Once the inside of the fridge and the shelves and drawers are clean and dry (you can use paper towels or clean cloths to help things dry faster), carefully replace the shelves and inserts.

Now it's time to put the groceries back. Check all condiments that you missed on the first inventory - weed out any that are harboring mold, toss the empties. Wipe the bottles to get rid of sticky drips. (Don't forget the bottoms of the jars!)
Now you can sit back and feel accomplished - and rest easy knowing that you've done your part for food safety.
If you have questions about the real estate market in the Greater Raleigh Area, our amazing Triangle area real estate agents are available to answer questions and discuss your real estate needs. Call our office at 919-917-7100 or visit our website to see current listings!