Spring Cleaning Tips: Forgotten Spaces
Posted by Katherin Burnette on Tuesday, April 21, 2020 at 9:01 AM
By Katherin Burnette / April 21, 2020
Comment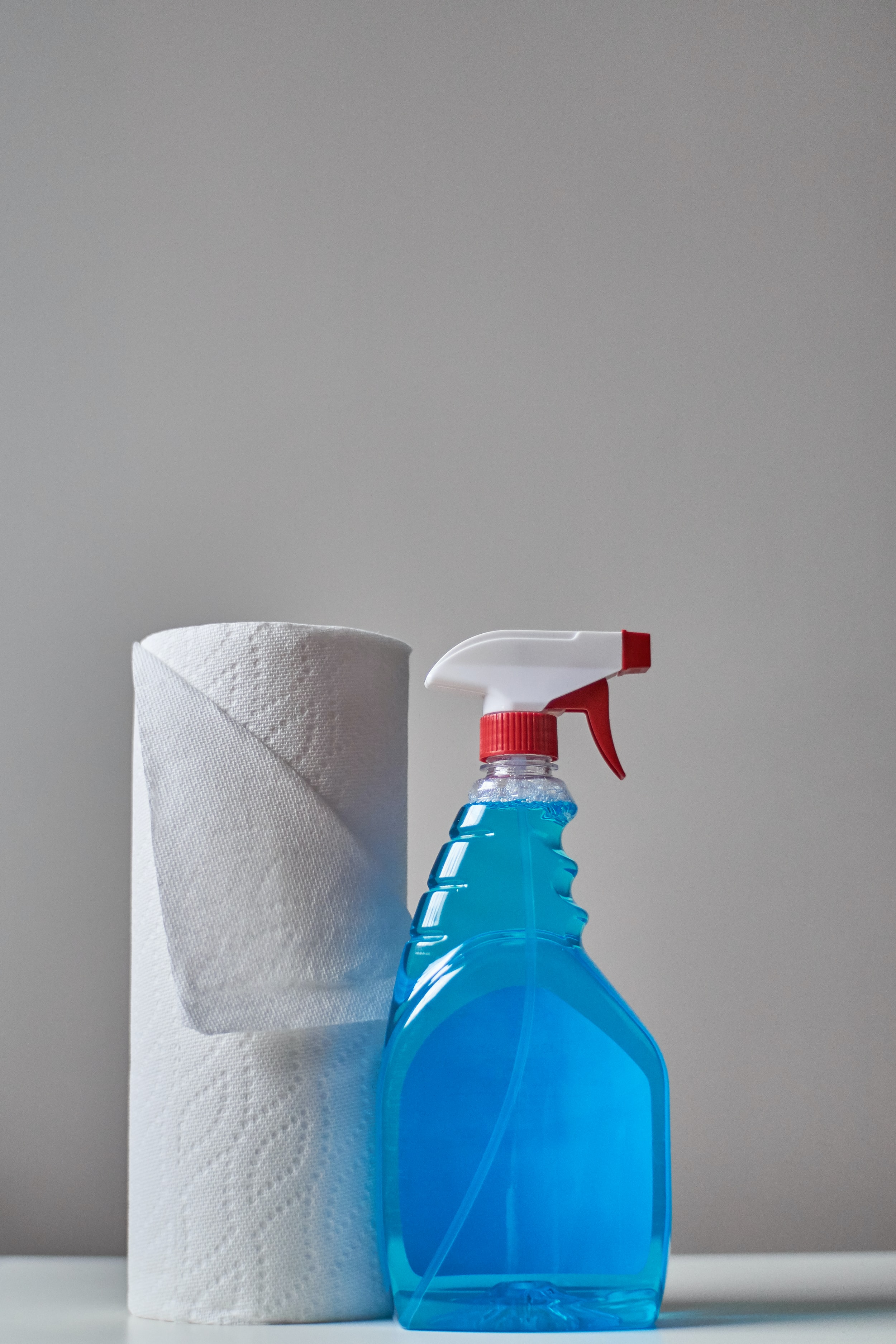 There are several spots that often get neglected in the spring cleaning season, but that doesn't mean these spots aren't important. In fact, knowing that you gave your living space a deep clean - including these overlooked spaces - can be extremely satisfying (once it's done, of course).
Ceilings and Fixtures
Part of spring cleaning is getting that deep clean and reaching the spots that you don't usually hit on your day-to-day chore list. Recessed lighting, hanging lights, ceiling fans, moldings, and more often get ignored, but they still collect dust. Grab an extendable duster (the ones with the long arms) and hit your ceilings, light fixtures, and ceiling fans. If you're feeling really ambitious, you can spritz a little multisurface duster on your cloth as you go. Your allergies will thank you later.
Sliding Door Tracks
The tracks for your sliding doors are often overlooked--have you ever cleaned them? But keeping them clean can help keep your doors from sticking, and it's actually pretty simple. Use an old toothbrush to scrub down the tracks and loosen up the gunk, then vacuum (you can use the crevice tool on your vacuum cleaner) and wipe down with a wet sponge. Not only will the doors slide more smoothly, but the tracks will look so much better.
Windows
Does anyone do windows anymore? It may have been a while since you paid attention to yours, but clean windows will really help to let the sunshine into your life. Do this task on a cloudy day--if it's too sunny, the cleaning solution will dry too fast and leave you with streaky windows (and you don't want that!). You can use a simple glass cleaner and a microfiber cloth to get a good clean. If you prefer making your own cleaner, though, you can dilute water with white vinegar, ammonia, or lemon.
Hit the windows both inside and out for the brightest clean. Start at the top, and work your way down to the bottom. If you're really into it, you can even use a squeegee to wipe things dry as you go. Just remember to dry your squeegee with a clean towel periodically.
Don't forget the window screens! You can easily pop them out of the frame and wash them separately. Rinse with clean water (this is easy to do with a garden hose), spray with your selected cleaning solution, and then rinse again with clean water. Make sure the screens are completely dry before you put them back in place.
After you've treated the glass, you can tackle the window treatments. Lower the blinds and any vinyl shades to dust them more efficiently. If you've got fabric shades and drapes, you can toss them in the dryer for about 15 minutes on the "air only" (no heat) cycle to freshen them up and work out any wrinkles. Vacuum the drapes to get rid of the dust.
Spring cleaning can be overwhelming for some, but it's a lot easier when you break things down into bite-sized chunks. Try tackling just one or two tasks a day, or focus on one room at a time to make things easier on yourself.
If you are looking for a new home in the greater Raleigh area, or if you have questions about real estate in the Triangle area, our amazing agents are available by phone and email to help you address your North Carolina real estate needs. Call our office at 919-917-7100 or visit our website to see current listings!