Spring Cleaning Tips: Sprucing up Patio Furniture
Posted by Katherin Burnette on Tuesday, April 7, 2020 at 9:05 AM
By Katherin Burnette / April 7, 2020
Comment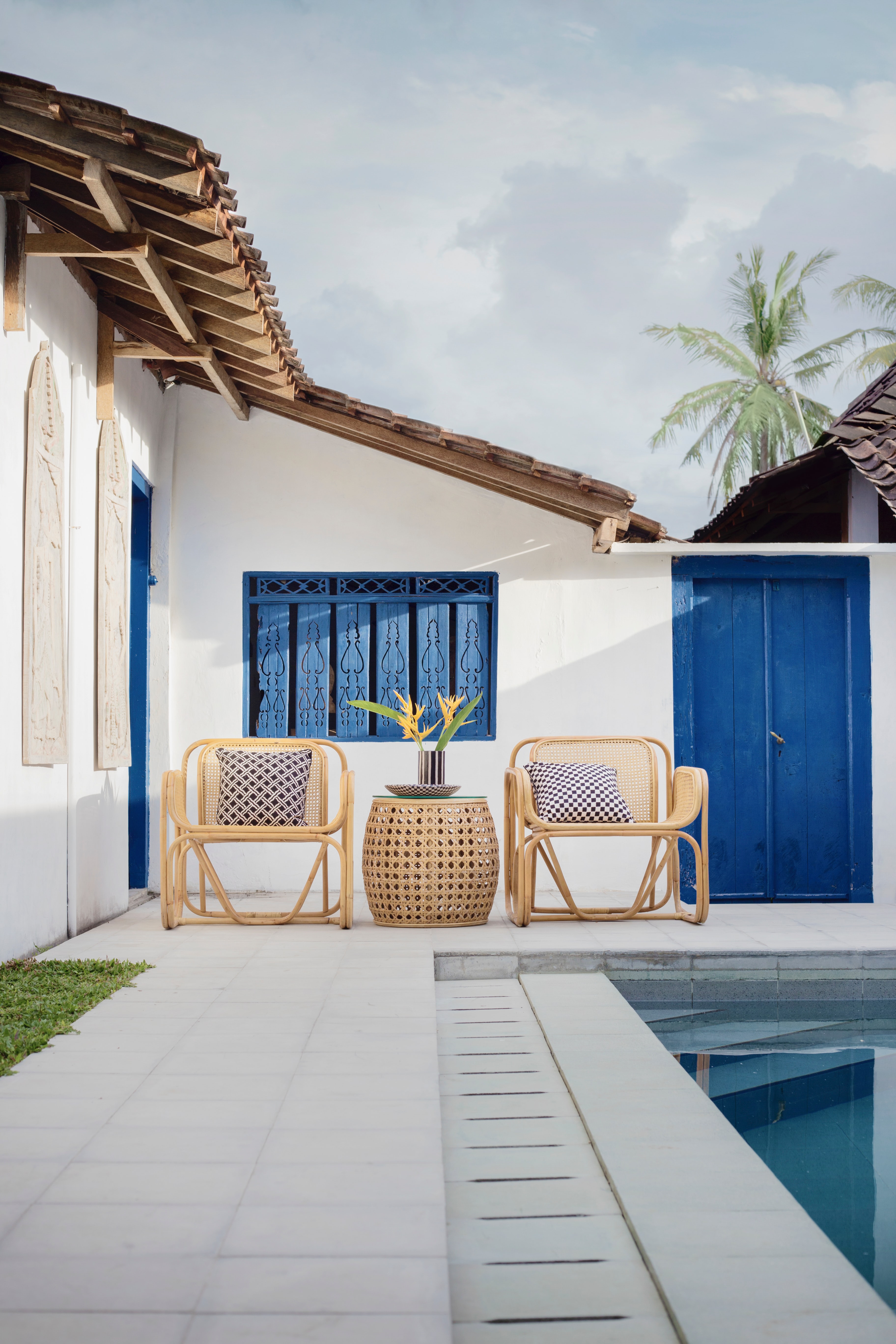 With warmer weather here to stay (and summer right around the corner), it's time to get your outdoor furniture ready to keep up. Even if we're all staying at home for the next few weeks our outdoor spaces can be a source of fresh air and a break from the indoors. Thankfully, cleaning up your outdoor furniture is an easy task - and you already have everything you need to get it done.
Basic Cleaning For Your Outdoor Furniture:
To get started, squirt a little dish detergent into a bowl (or a bucket) of warm water and use the solution to wipe down your outdoor tables and chairs. (Goodbye, pollen!) You can use a rag, a sponge, or even paper towels if you want for this step.

Rinse with clean water (you can even spray it down with the garden hose).

If things are still looking a little worse for the wear (winters are hard on everything, even your trusted chairs), you can use some outdoor spray enamel to touch up chips or give things a fresh coat of paint.
For Outdoor Cushions:
If your outdoor furniture comes with some nice cozy cushions, dirt, mold, and mildew can be a problem. Good thing the solution for this is also pretty simple.
Mix 1 quart of warm water, 1 teaspoon dish detergent, and 1 tablespoon borax together in a bucket.

Use a sponge to scrub all sides of your cushions with the solution. Don't be afraid to use a little elbow grease if you notice stubborn spots.

Let things sit for about 15 minutes to allow the solution to work its magic, then rinse completely with clean water.

Stand each cushion up on an edge until completely dry. Bonus points if you let things dry in the sunshine.
For Wicker Furniture:
For wicker furniture, scrubbing things down with a big ol' bucket of soapy water isn't really the best choice. Instead, use a paintbrush to dislodge any bugs, leaves, or clumps of dirt from the cracks. If you need extra help, you can use your vacuum's crevice attachment. Using a microfiber cloth, clean the wicker using a multi-purpose cleaner. Rinse with a damp sponge (do not turn the hose on your wicker, or you could end up with a soggy mess.) Dry things off right away to prevent mildew.
With everything wiped down and cleaned off, you can now hang out in your own backyard at ease, knowing that everything is pollen and mildew-free. Get some fresh air, have lunch on the back deck, and enjoy your outdoor living space!
Our phenomenal Triangle-area real estate agents are still available to answer your questions and help you with your real estate needs in the greater Raleigh area. Call our office at 919-917-7100 or visit our website to get started on your real estate journey.