St. Patrick's Day Events in the Triangle
Posted by Katherin Burnette on Friday, March 15, 2019 at 10:23 AM
By Katherin Burnette / March 15, 2019
Comment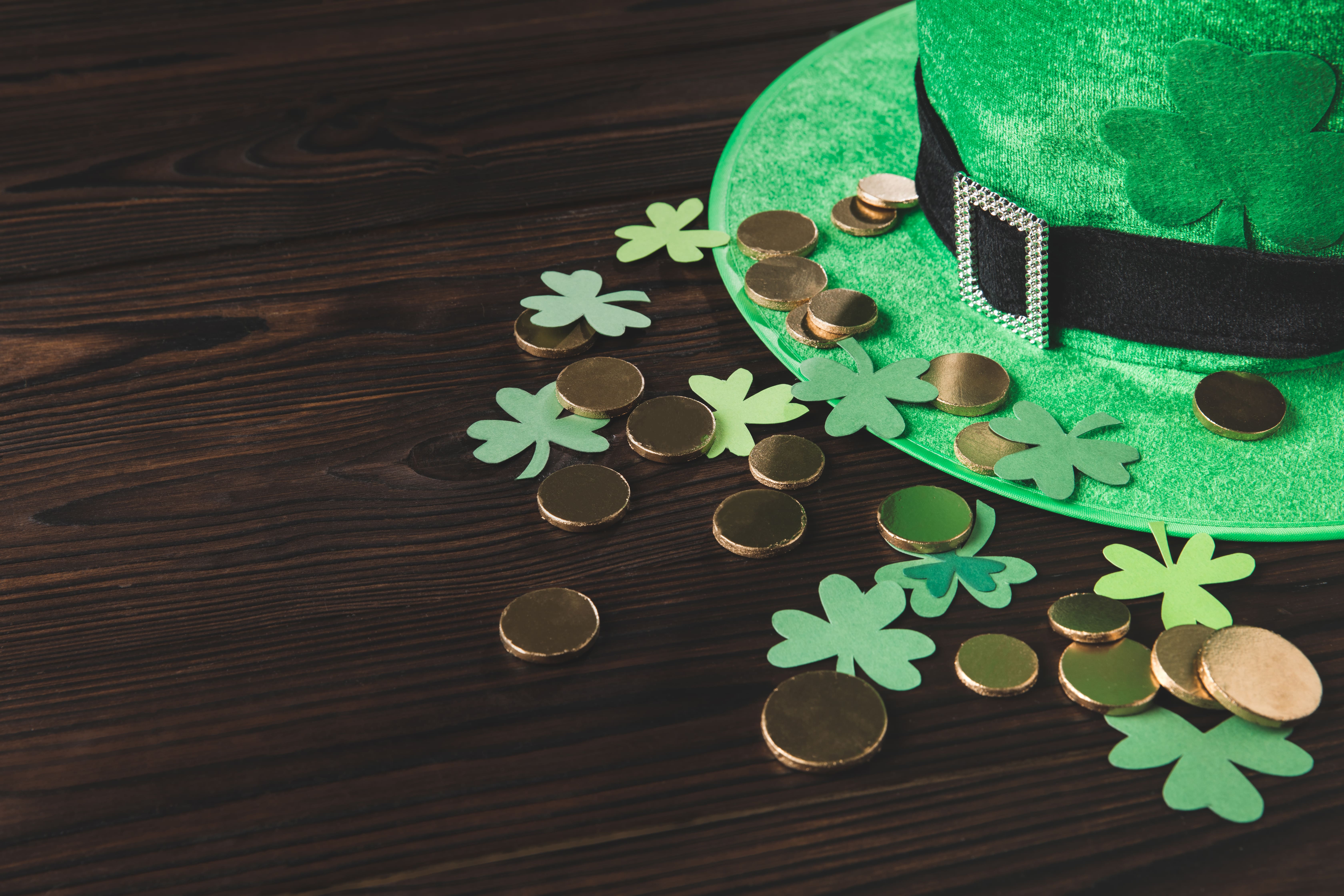 St. Patrick's Day falls on a weekend day yet again this year, meaning that there will be plenty of festivals, parades, and pub crawls happening all weekend to choose from.
If you're looking for something festive to do this weekend that may or may not include green beer and leprechauns, here are a few options that you can check out.
Saturday, March 16 at 10am
Raleigh's St. Patrick's Day Parade will take place starting at Lane Street and Salisbury Street. The parade is expected to last from an hour to an hour and a half. After the parade, the Wearin' 'O the Green Festival will kick off on City Plaza at the south end of Fayetteville Street in downtown Raleigh. Prepare to enjoy live music and dancing, shopping, and craft booths as well as kiddie rides and a bounce house on Leprechaun Lane for the kiddos.
Saturday, March 16 from 11am-2pm
Head over to Fortnight Brewing Company at 1006 SW Maynard Road in Cary on Saturday to partake in all the festive fun! Enter the Best Friend Pet Adoption raffle to win prizes, meet some adoptable dogs, enjoy delicious beer, and run or walk the Beer Mile!
Saturday, March 16 from 12-4pm
Lafayette Village in Raleigh will be hosting a St. Patrick's Day celebration of its own from noon to 4pm on Saturday that will offer an inside look at Irish culture! Enjoy learning about Irish myths and legends, let the little ones embark on an Irish quest, listen to live music, and check out crafts like face painting, brass rubbings, and more!
St. Patrick's Day at Doherty's Irish Pub & Restaurant in Cary and Apex
Saturday, March 16 at 3pm and Sunday, March 17 at 11am
Both pub locations will feature tons of fun the entire St. Patrick's Day weekend. On Saturday, expect live Irish music and dancers, bagpipes, and an after party going into the evening.
If you're planning on celebrating on Sunday, you can enjoy more live Irish music and dance, bagpipes, and of course, delicious brews.
Sunday, March 17 from 12pm-12am
This unique celebration will be boat loads of fun! Anyone with a name that starts with P-A-T gets a free pint on Sunday! So, if your name starts with those three letters, head over to Ponysaurus for a great time.
Sunday, March 17 from 1-7pm
Join Compass Rose in Raleigh on Sunday for tasty Irish treats from Jolly's food truck including beer brats with peppers and onions, fish and chips, beer braised corned beef sandwiches, and more! Enjoy Irish music and dancing while you dine.
Sunday, March 17 from 2-11pm
Fullsteam Brewery will be offering live music, Irish-inspired food, and more! Be sure to head over on Sunday to enjoy all things Irish and partake in plenty of shenanigans.
Sunday, March 17 from 3-5pm
This free event is perfect for kids ages 5-9 years old and their parents/guardians. With leprechaun and pirate consumes encouraged, there's no doubt this will be a great time! Your little ones will band together on an adventure to help the leprechauns rebuild their rainbow and find their stolen treasure!
No matter how you choose to spend your St. Patrick's Day this year, the Triangle area has you covered. Remember to have fun and most importantly, be safe!