The Fourth of July and Your Dog: Things to Look Out For
Posted by Katherin Burnette on Wednesday, July 3, 2019 at 1:04 PM
By Katherin Burnette / July 3, 2019
Comment
Fourth of July and Your Furry Love
If you are like me, you have one, if not two, furry sweethearts at home who think you hang the moon. Mine are called Stitch and Jordy, and they are steadily documented on my Instagram page.
This year will be Stich's first-ever July 4th with our family, and I am excited to have him, along with Jordy, share in our family day. To make the best of it, I thought I would Google tips and also share what I have learned along the way.
My top 9 list:
1. Make sure you keep them on schedule as much as possible. My dogs like naps and even though you may be home more that day, give them time to reset.
2. Ice, ice puppy - go ahead and have ice cubes ready for them to play with, lick and swallow throughout the day.
3. Give your dogs time to adapt to friends or family who may be home. Encourage your guests to remain calm if your dogs jump or bark excitedly.
4. Watch the weather - this week is a hot one. If you take them out for a stroll or to play in the yard, be sure to set a timer for a quick period of time. Minutes go by quickly, especially if you are scrolling on your phone or talking with a friend. Your furry love can get overheated quickly.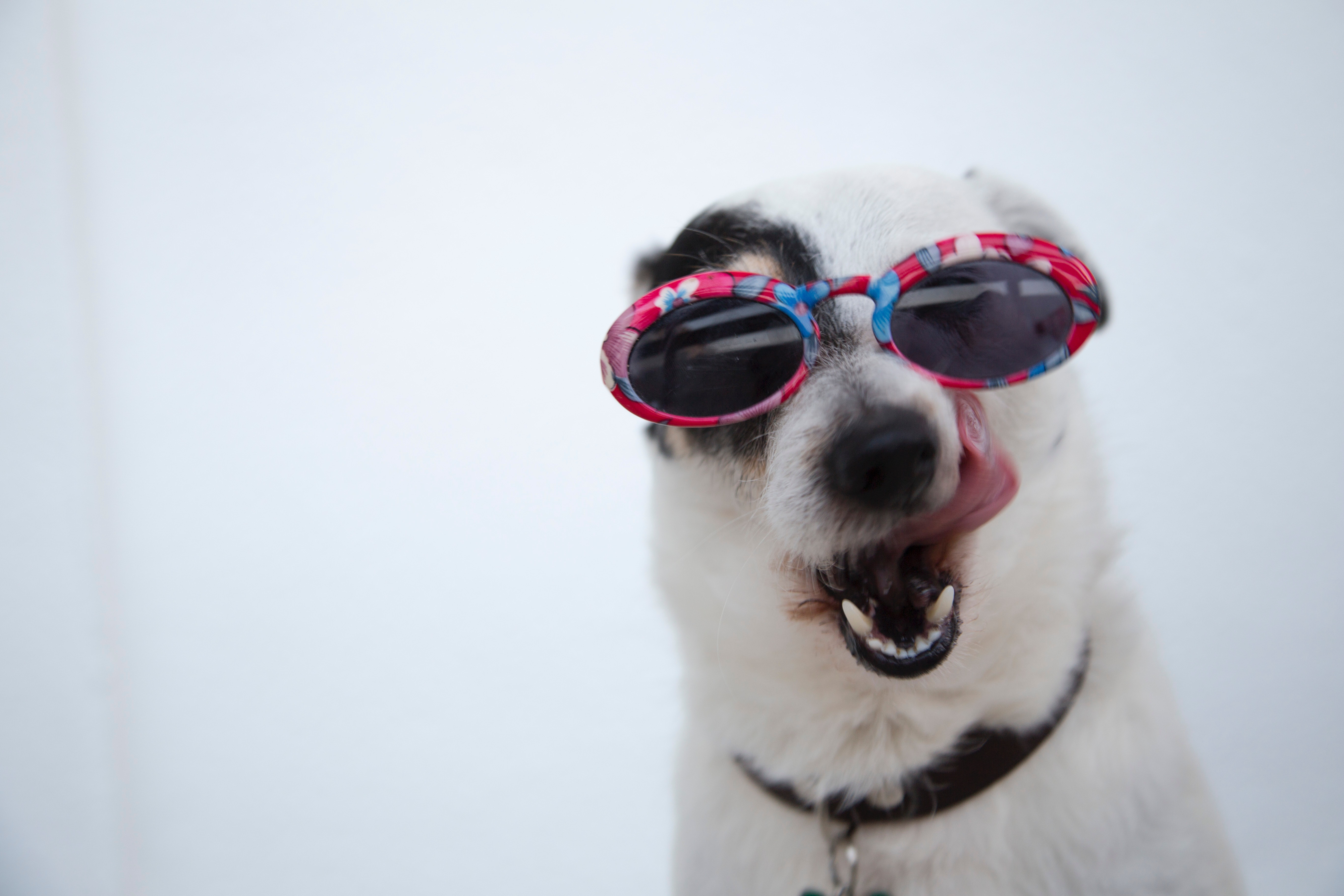 5. Turn on the TV and set the volume up a little around 7pm. Keep it on and going until at least 10pm. Having the inside noise will be especially helpful if you leave the house without them. The extra TV noise will help drown out parties, screams from kids and the fireworks (to some degree).
6. If you do not have an enclosed fenced yard, be sure to keep your dog on a leash, especially once the fireworks start. Dogs, even good dogs who never leave the yard, are known for getting spooked and running away during loud noises. Keep them close.
8. If your dog disappears, be sure to post on the neighborhood Nextdoor app, Facebook, and also let your microchip company know so that your furry love can be quickly identified.
7. Ask your kids and other loved ones to be patient with them during all of the explosions and loud booms.
9. If you take your dog to see the fireworks be sure to have them on a leash at all times. Also, try to keep them from interacting with other unknown strangers or other dogs. It will just stress your furry love even more.
Hope you have an incredible 4th of July!
Katherin