The Ultimate Guide to Moving With Pets
Posted by Katherin Burnette on Tuesday, June 30, 2020 at 9:14 AM
By Katherin Burnette / June 30, 2020
Comment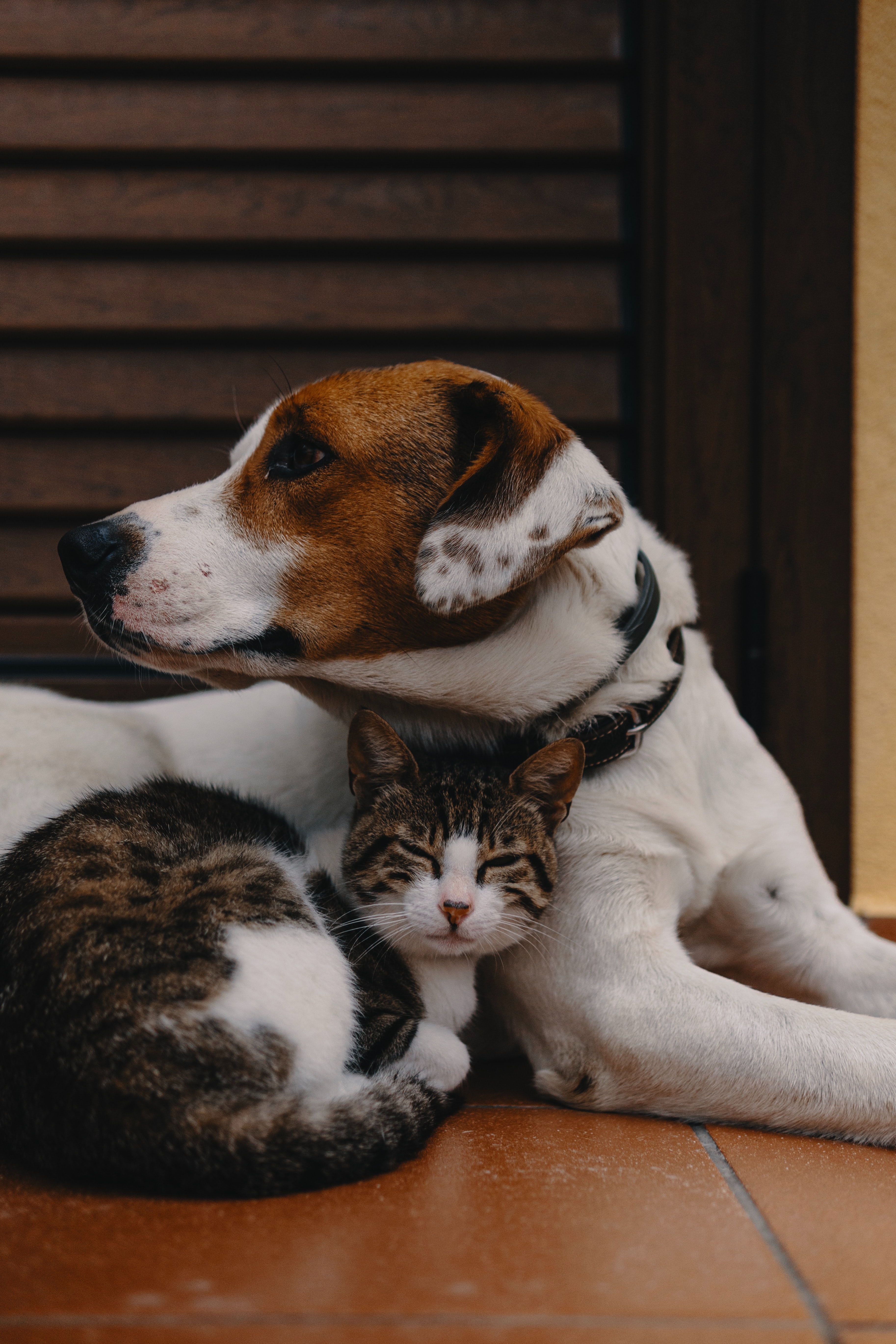 Moving is a big undertaking, whether you do it on your own or with a moving company. If you have pets, then a move (whether you're going across the country or across town) has an extra layer of things to consider. Just like you take extra care in packing family heirlooms to get them safely to your new home, there are special considerations to make sure your pet gets to their new home safely as well.
Pets can sense stress - if you're stressed out, they will respond to that. Moving with your fur baby doesn't have to be a pain, though. It just takes a little planning and patience. Here are some suggestions to help make the transition as smooth as possible for both of you:
Know Where You're Going: Yes, you know where your new home is, but make sure that you also know about any local or state regulations that may govern pet ownership. Each state has its own rules for pet owners, and local ordinances may also regulate pets. For example, local or town ordinances may include leash laws, licensing rules, or limits on the number of pets per household.
Contact Your Vet: Touch base with your vet, especially if you're moving long distance. Make sure your pet is up to date on all vaccines and that you have a supply of any prescription medications they need. If your pet is easily stressed or excitable, or is prone to motion sickness, ask your vet about options - this may mean giving your pet a little medication to keep them calm during the move. You may want to consider having a copy of their medical records, especially in cases where you are moving to an area where you will need to find a new vet.
Pack an Overnight Kit: Having an easily-accessible overnight kit for your pet will be incredibly helpful for those evenings during the packing and unpacking process. Make sure you pack enough food, toys, grooming supplies, kitty litter (if needed), leashes, and harnesses (if you use them). This will help to keep your pet comfortable during the first few days at their new home.
Keep Pets Away From the Action: During the move itself, try to keep your pet away from all the action and noise. If you can't or don't want to leave them with a friend or at a kennel for the day, at least keep them in the quietest area possible. This might mean emptying out a bathroom or bedroom and closing the door (make sure everyone knows to keep the door shut!). If the weather permits, you may consider putting them in their kennel or carrier in the car or garage - but make sure you check the conditions to ensure that they will be at a safe temperature! Check in on them regularly, and try to feed or walk them at your normal times. Keeping at least some semblance of their normal routine will help to keep your pet calm during all these big changes going on around them.
Take Your Pet in Your Vehicle: Don't leave your fur kid's transport up to a stranger. Your pet trusts you, so it's best for you to take them to the new home. Small animals can be transported in a carrier (don't forget the seatbelt!), while bigger dogs can be moved in kennels. If your pet is particularly nervous, you can put a blanket over their carrier during the car ride so they don't see the changing landscape as you drive.
Keep Recent Photos: If the worst-case scenario happens, and your pet does get loose and run away from you during the move, having recent photos can be helpful. If the last photo you have of your seven-year-old dog is from when they were a five-month-old puppy, it's not going to be very helpful when you ask others if they've seen your animal. Make sure you have relatively recent photos of your pet, especially those showing any specific markings or scars that can be used to identify them.
Don't Let Your Pet Out Until You Arrive: It almost goes without saying, but be careful when transporting your pet between homes. If they get out of their carrier (or even your car), they can easily get lost - and no one wants that added stress on moving day. Once your pet is in the car, do not open the carrier until you bring them inside the new house. Even if your pet is usually a relaxed, even-tempered critter, it's best not to take risks. Give them a few days to adjust to their new surroundings.
Update Records: This part is extremely important. Once you have moved into your new home, make sure your pet's records are updated to reflect their new home. This means any vet records will need to reflect your new address. If your pet is microchipped, update your address and contact information with the microchip company. That way, if your pet does manage to slip out and get lost, they've also got a better shot of being found.
Tips for Specific Pets:

Fish are extremely sensitive to stress, and long moves can be dangerous for them. If you are moving long distance, it may be better to give them to a fish-friendly friend and get new fish once you reach your destination.
Guinea Pigs are also very sensitive creatures, and don't like being jostled around too much. If you must move them, transport with care in a small, warm, cozy carrier. Try to get to your destination as quickly as you can to avoid stressing their little bodies out.
Believe it or not, birds will also feel the stressful effects of moving - even if you don't see it right away. Birds who have no history of flying away have been known to take off in the hubbub of moving house. Keep them in the cage during both the packing and moving phases of your relocation, and don't release them until you get to your new home.
Cat owners know that their animals are very particular about their surroundings, and often pick up on their owners' stress. This makes them more likely to run away during a move. To reduce your cat's stress (as well as their chances of running off), get them used to the carrier before the move. Leave it out in the middle of the living room, and give them a chance to smell it and see it so that it's not such a scary thing when the time comes. Some cats do better with a calming spray (available at pet stores over the counter), while others may require a prescription medication to help reduce their stress levels. Check with your vet to see what the best options are for your pet.
If your cat enjoys the great outdoors, take precautions in introducing them to their new backyard. When you get to your new home, don't let your cat outside right away. Let them get accustomed to their new surroundings indoors before going outdoors.
If you and your pet are looking for a new home in the Triangle Area of North Carolina, our team of expert real estate professionals are here to help you. Call our office at 919-917-7100 or visit our website to learn more!