They're Back! The Sunflower Field at Dorothea Dix Park
Posted by Katherin Burnette on Monday, July 22, 2019 at 10:36 AM
By Katherin Burnette / July 22, 2019
Comment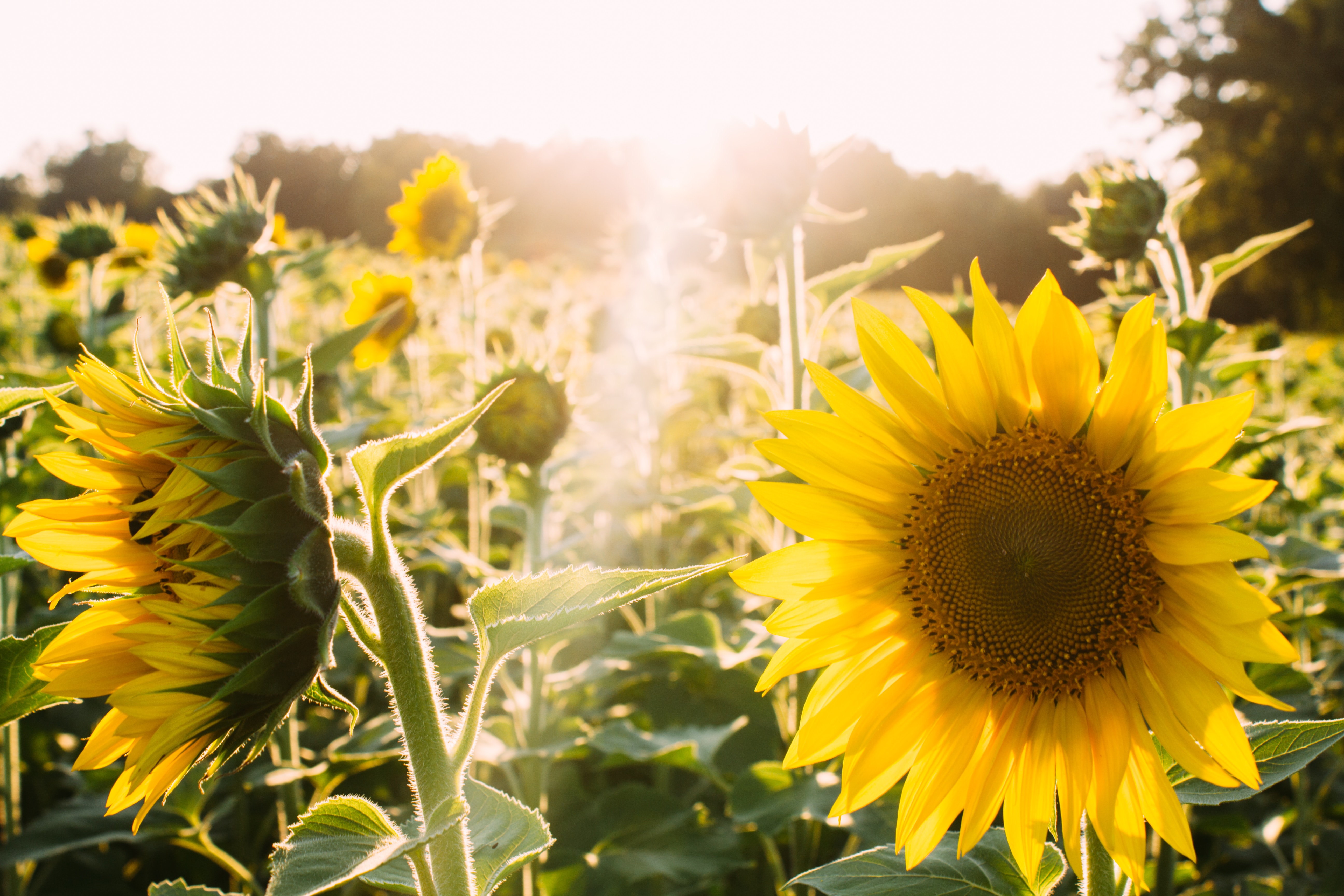 It's official: The sunflowers at Dorothea Dix Park in Raleigh are back in action! This incredible, 5-acre field is packed full of golden blooms that are sure to melt your nature-loving heart.
Prepare to be overwhelmed by the awe-inspiring views of Raleigh city framed by these beloved blossoms. While the multitude of sunflowers is surely a unique and wondrous vision, there's also much to be celebrated about this amazing local tradition.
Before these multi-purpose sunflowers can be harvested and used to process biodiesel for educational programs and demonstrations across the area, they stand tall and thriving, packed with pollen and natural goodies for all sorts of local pollinators. One group of sweet grazers that's particularly benefited by this crop is our local bee population.
The sunflower field acts as a large pollinator habitat for bees and other insects to visit throughout the summer months. This relationship benefits both our area's topography and growth as well as our winged friends.
The beauty and purpose behind this vast expanse of sunflowers makes the field a must-see attraction in Raleigh this summer. But don't take our word for it! Go see them yourself before they're no longer in peak bloom.
Where to find them
The field is located off Hunt Drive near the soccer field and historic cemetery. There are usually signs located throughout Dix Park that can steer you in the right direction.
When to go
Go now! The projected date for peak bloom is mid-July, so now's your chance! The field is open to the public 7 days-a-week from sunup to sundown.
What to bring
Remember that you'll be trekking around outdoors, so close-toed shoes are recommended.
If you bring a pet, please remember to keep them leashed and bring some bags in case you need to clean up after them.
The site offers port-a-potties and no drinking water, so remember to combat the heat by bringing your own water, as well as some gear to protect you from bugs and the sun.
Picnics and non-alcoholic drinks are certainly welcome as there are some picnic tables available (but you may want to bring chairs and/or a blanket just in case).
Last, but not least, make sure to bring the entire family, friends, and, of course, your camera. You won't want to miss the chance to take some snapshots of this incredible, natural wonder!
Where to park
Parking is available off of Hunt Drive in the soccer field parking area. Again, you'll likely need to walk a bit to get to the sunflowers, so consider that when choosing what to wear.
What to remember
Remember to stay on the designated paths and to keep any furry friends or kids from wandering into the sunflower field. It's also extremely important that the sunflowers are not picked and the seeds remain intact so that they may be used for their intended purpose later in the season. If you're bringing a picnic or beverages to stay cool, alcoholic drinks are not allowed, but water is recommended.
We hope that you'll take some time to visit the Dix Park sunflower field this year. Dress and plan accordingly with the high temperatures, but keep in mind that both morning and evening access is always an option - and you definitely won't want to miss your chance to see these blooms.