Weekend Getaway: Beaufort, NC
Posted by Katherin Burnette on Friday, July 19, 2019 at 2:05 PM
By Katherin Burnette / July 19, 2019
Comment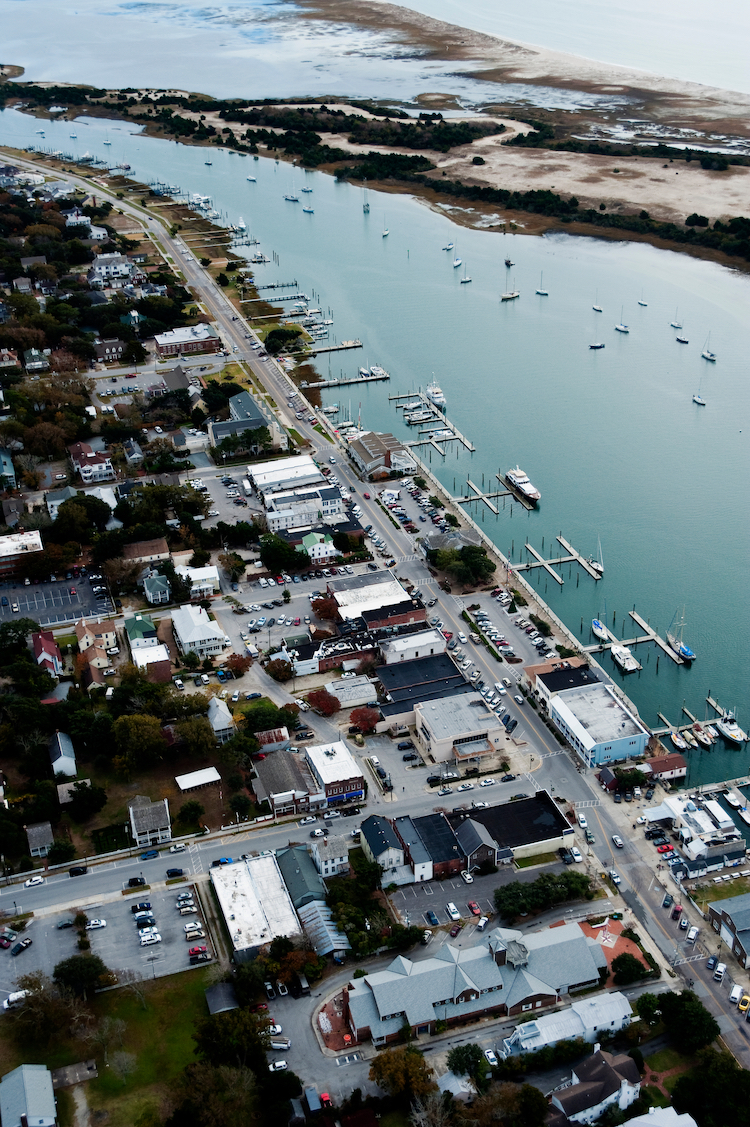 Weekend getaways are good for the soul but it isn't always easy to decide where exactly you're going to explore. If you're in search of the perfect place to take a relaxing weekend, we're here to suggest a getaway to the charming Crystal Coast town of Beaufort, NC.
If you've ever been to Beaufort, you know you can expect gorgeous views, a dose of history, and southern, coastal charm that's truly contagious. If you haven't yet been to Beaufort, here's a list of some of the top spots to hit that may just convince you that you need to go.
Beaufort Historic Site Old Burying Ground
Serving up a big helping of history is the Beaufort Historic Site's Old Burying Ground. Beaufort's beauty goes hand-in-hand with a rich, and sometimes haunted, history. The Old Burying Ground dates back to the early 1700's and features a unique approach to guided tours.
Cedar Island National Wildlife Refuge
Keep the outdoor adventures rolling by hitting another beloved local wildlife spot, Cedar Island National Wildlife Refuge. Only 5 miles from the Atlantic, this refuge is nearly 14,500 acres of pure, natural beauty. Ranging from marsh to woodland settings, it's no surprise that this refuge is home to many unique birds and species like snapping turtles, foxes, and more.
North Carolina Maritime Museum
One of the must-see spots in Beaufort, this museum provides a deep dive into local folklore and legends, historic coastal artifacts, and more. This place is sure to give you a better understanding of North Carolina's local waters and a peek into some of the curiosities surrounding the sea like pirates and lighthouses.
Olde Beaufort Farmers' Market
Spend your Saturday morning at the local farmers' market! Here, you'll get to peruse all kinds of locally crafted goods and products that make for great souvenirs, gifts, and tasty treats. What better way to indulge in the local setting than to meet local artisans and craftsmen?
Front Street
Truly embrace the spirit of Beaufort by taking a stroll along gorgeous Front Street. This is a great place to go with the flow, exploring the local shops and taking a break to eat at local restaurants. You can explore the dock to take in the water views, sailboats, and a peek into the native wildlife.
Cape Lookout
Take a unique look at the Crystal Coast from Cape Lookout National Seashore. The lighthouse makes way for incredible, picturesque views and truly breathtaking perspectives of the wild horses on Shackleford Banks. This is a highly-rated, must-see mini-excursion to take while in Beaufort.
Shackleford Banks
Who doesn't love a jaw-dropping wildlife spotting? It's happened to us all, peering through the windows in our homes when we catch a glimpse at a nearby deer or rabbit. If you have a natural love for these sweet beings, you'll love the wild horses on Shackleford Banks. Journey out to this unique spot to observe these native creatures in their natural habitat.
Rachel Carson Reserve
Truly immerse yourself in the coastal Carolina nature by enjoying the diverse wildlife observed at Rachel Carson Reserve. Having recorded over 200 species of birds at the Reserve in addition to critters like river otters, wild horses, dolphins, sea turtles, and more, this site is home to many spectacular sights that you won't soon forget.
Fort Macon State Park
Described as one of the most visited places on the Crystal Coast, this large state park is home to a boatload of history. Explore the fort that was originally constructed to combat pirate attacks known to have often confronted North Carolina's coast. There's no end to the amount of learning that you're sure to experience in this fascinating place.
While there are plenty more activities to do and sights to see in and around Beaufort, we hope that this glimpse allowed you to temporarily escape to this charming coastal town. Now, what are you waiting for? Book your trip to the Crystal Coast so that you can soak up all this one-of-a-kind place has to offer.